Post by DUKE 77 on Sept 26, 2010 17:15:50 GMT -5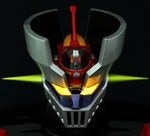 You never like anything...don't you?

I like originality. Ripping off a character from a different series is not my idea of NEW. It may be cool and all, but it is not original.

}\
No offend, really...but I noticed that you mostly add some negative/or counter inputs to the posts (not only the SKL issue) LOL

I have a record for you, mate! Don't delete anything

<kiddin' you>
As for the rip-off thingy, not always bad...if the idea is new, why not looking at Mazinkaiser as an 'actor' who is playing a new role in a new movie? I believe that this was what Nagai wanted from the beginning. It seems to be a plan to attract the Devilman, Getter, Gundam, Mazinger canon, etc...fans to this new SKL work!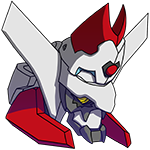 Nice analysis!