Post by vic01 on Apr 3, 2009 20:12:33 GMT -5
Hello! Here's another review of another latest GFF Gundam, Z Plus A1/C1 [Bst]!!! I got a Blue color scheme.
Box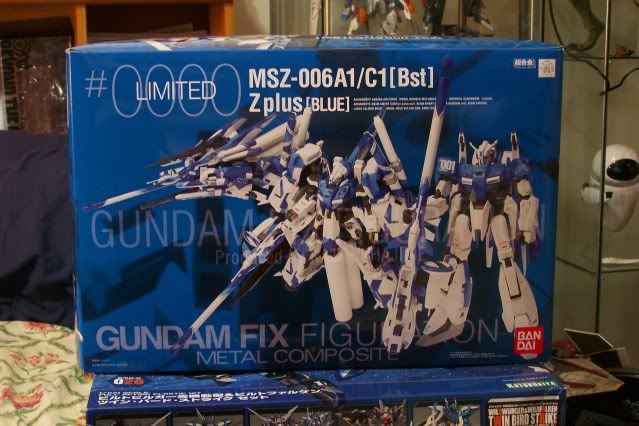 Contents
Lots of parts!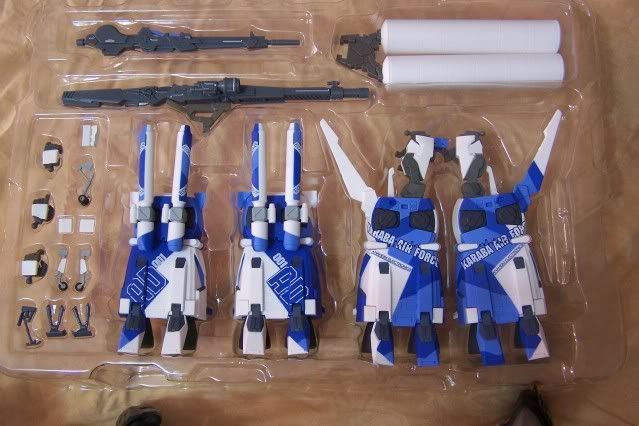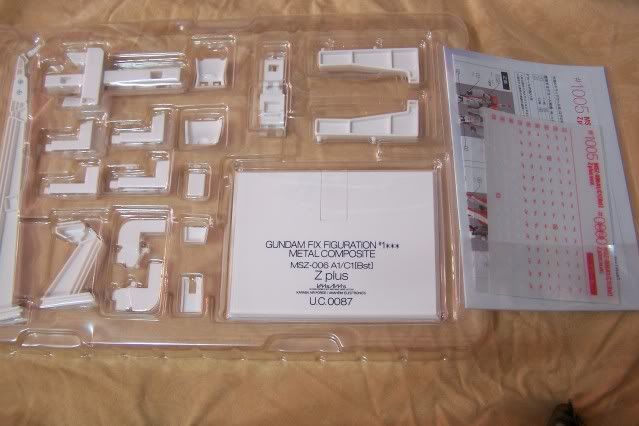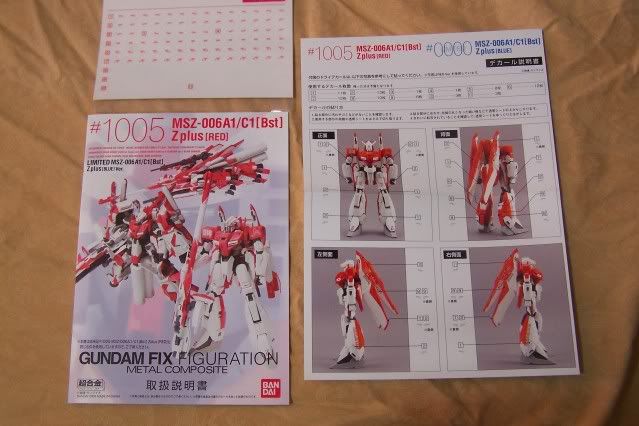 Same Manual as the Red Version + decals.
Basic figure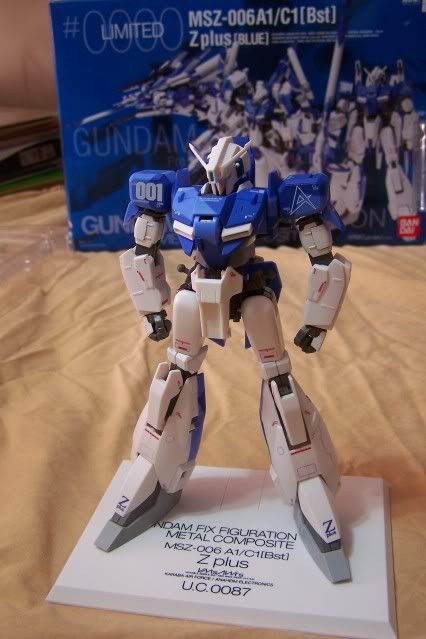 Z Plus A1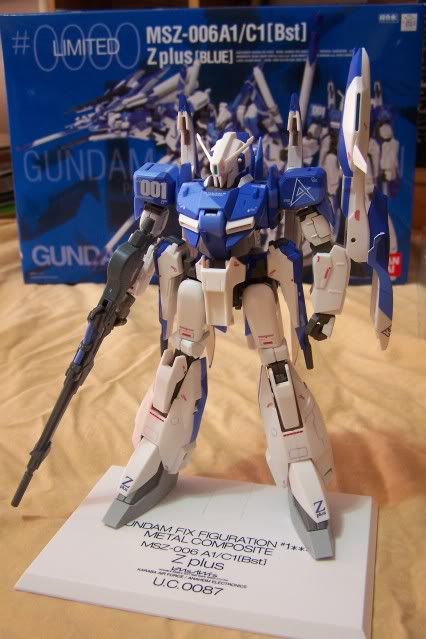 A1 Wave Rider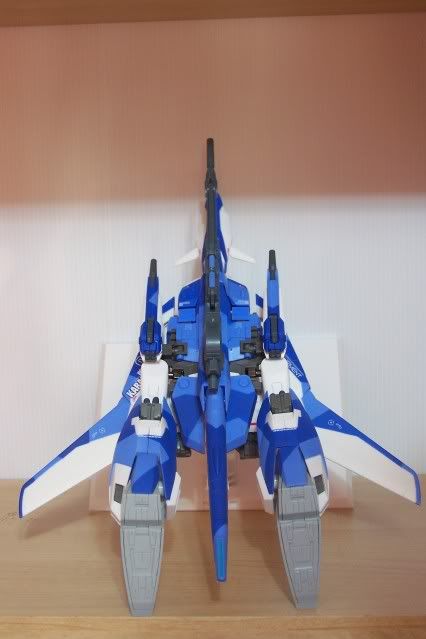 Z Plus C1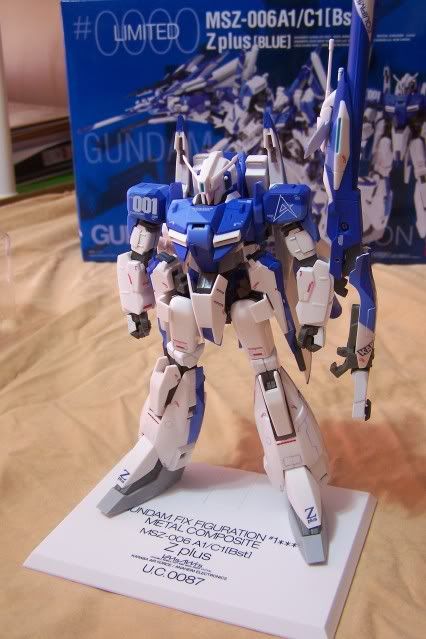 C1 Wave Rider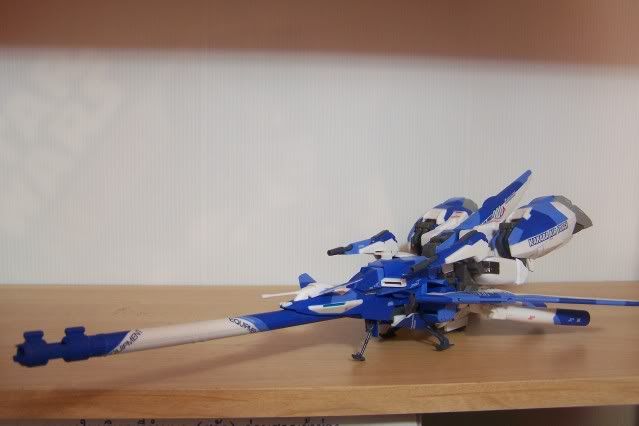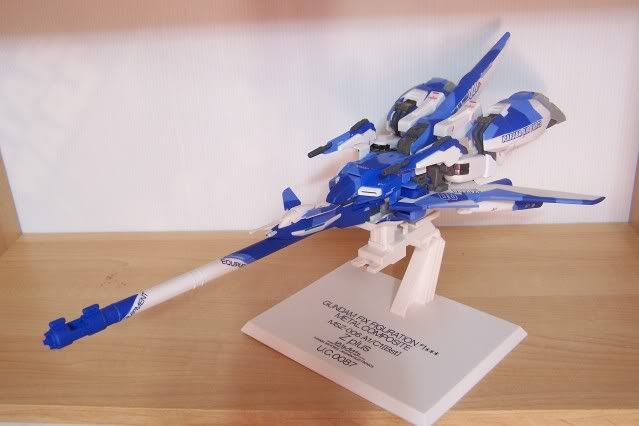 Z Plus C1 [Bst]
He's more poseable than the GFF 1/144 Z Plus c1 [Bst]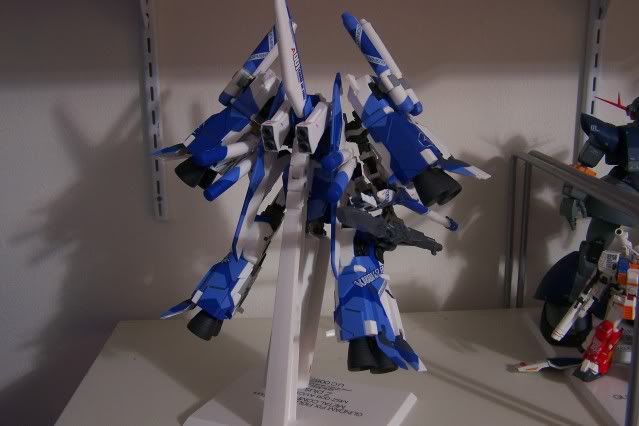 With 1/144 GFFMC Psycho Gundam
With 1/100 GFFMC RX-78-2 Gundam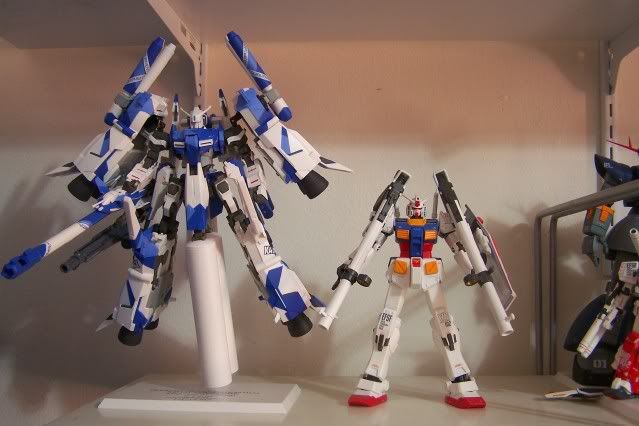 With 1/100 MG Deepstriker Perfect Custom by me, hehe!
Will post more pics including the Hummingbird and some limited action poses.
Conclusion: A nice figure, sturdy and nice paintjob though most of it are just from the plastic color itself. But for me it's ok. Plastic parts used are great, to avoid paint chippings. Lots of parts, A1, C1, C1 [Bst] modes are all awesome, if only I could buy more like the 1/144 GFF Z plus', it'll be great for display, but the price!!!

Metal parts are limited, not much as expected but I thought the diecast parts are almost none on this figure w/c I saw from other forums' comments, and after having one, I am glad it has more. Articulation, same as the 1/144 GFF Z Plus, but when transformed and using the parts of C1 [Bst], it has double-jointed elbows, ball-jointed hips, and swivel knees for the [Bst] mode!!! Joints are tight, knee joints and shoulder joints are ratcheted except the [Bst] knees and shoulders. Too bad, like mechamasterj said, no waist articulation and limited ROM for the elbows of A1/C1 and hip joints of A1/C1.
Metal parts (highlighted by red):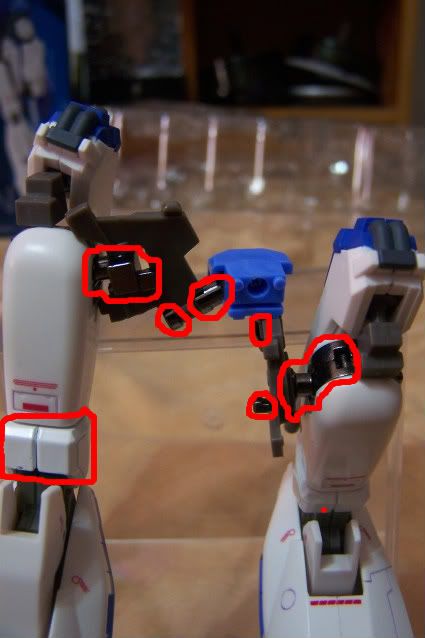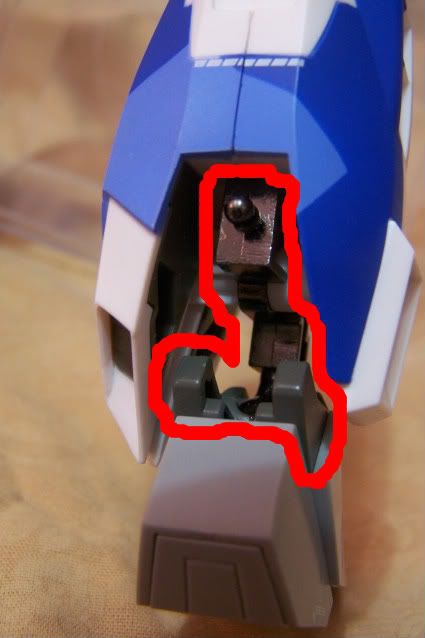 Except the white parts inside the red border.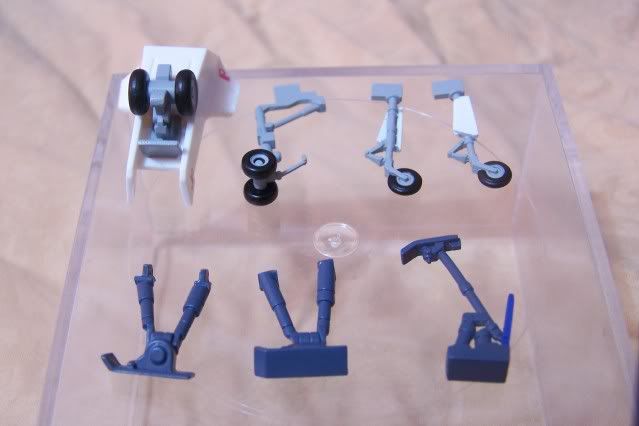 All landing gears are made of diecast. Except the wheels. Too bad, the two wheel-landing gears for the wings of A1 do not rotate. The mid-wheels landing gears can rotate.
A perfect display, not for playing actually. Transformations are almost perfect compared to the 1/144 Z Plus! The Wave rider modes holds very nice, lots of locking tabs, no floppiness or flimsiness. I suggest before transformation to Wave riders, take off some parts for easy transformation. Display stands are nice too, they hold the MS/WR modes nicely. So if you're a Z Plus fan, get one! Not bad, but was expecting more from Bandai. I just wished more diecast like the GFFN ZII, panel lines (I don't understand why they did not panel lined most of the parts), and more articulation... and a $150 price range, not $180-$200!
I know Zeta Gundam will have its GFFMC treatment soon, they will just use most of the parts of Z Plus and also, please don't forbid, the Ex-S GFFMC! ;D
More pics later!
vic01