Post by Falconhood on Oct 18, 2010 21:31:01 GMT -5
STORE CLOSED!
PLEASE READ CAREFULLY BEFORE YOU LOOK!
I get SEVERAL PEOPLE WHO DO NOT READ, and ASKING ME PREVENTABLE QUESTIONS IS A WASTE OF OUR TIME:
SHIPPING is EXTRA, NONE OF THESE PRICES INCLUDE SHIPPING: Add 70 cents for Tracking for these:
Shipping:
-Priority Mail Small Flat Rate Box [5-3/8" x 8-5/8" x 1-5/8"] The Priority Mail Small Flat Rate Box has a retail shipping price of $5.20 — one price, regardless of weight, up to 70 lbs. for U.S. addresses. The international price, for up to 4 lbs., is just $11.95 to Canada or Mexico and $13.95 to all other countries...this is about the size of a VHS Tape, IMO
-Priority Mail Medium Flat Rate [11-7/8" x 3-3/8" x 13-5/8"]or[11" X 8.5" X 5.5"] Can be used for Domestic Priority Mail ($10.95) and International Priority Mail ($27.95 to Canada and Mexico- $45.50 to all other countries, 20 lb weight limit applies). This is about the size of the Family Bible, imo.
-Priority Mail Large Flat Rate Box [12" x 12" x 5 1/2"]or[23 11/16" x 11 3/4" x 3"] Can be used for Domestic Priority Mail ($14.95) and International Priority Mail ($35.50 to Canada and Mexico; $58.50 to all other countries, 20 lb weight limit applies)
OR
, you can do the most efficient thing, the
PAY SHIPPING SEPARATE METHOD
:
Pay for items NOW with paypal (gift, or pay the fees extra) and pay for the EXACT SHIPPING after it is sent to you.
I PROMISE you i will NOT pack a brick in there or rip-you-off on this, i know we all feel burnt from eBayers that charge $1 for a Star Wars figure with $30 shipping...I HATE THAT, I AM NOT ONE OF THEM. Check my reputation...it's all good.
I live in NC, so California obviously pays more for shipping, and my next door neighbors pay less due to USPS Zones.
I don't have a scale, i can't weigh these, and i am a terrible guesser, and anytime i ever am nice enough to waste time and gas to take it to the post office to have weighed, the would-be-buyer opts-out...so, i'm not doing that anymore. If you want it, you want it. I mean, I just paid $30 for Voltron...plus $12.90 shipping...plus $3? Tax...so it was more than i wanted to pay, but i wanted it.
School is about to start, and I won't be as available as i am now, and I won't be able to ship items until Saturdays(or fridays if i can beat the traffic).
For paypal as gift, no tracking required unless you want it. For paypal as good, tracking will be added.
PLEASE COPY AND PASTE the items you want, it makes finding them on the list MUCH EASIER and makes for LESS MISTAKES. As you see, I have hundreds and hundreds of items listed. If you say "I want the gi joe man"...yeah, you are wasting time, because i am just going to have to email you back and ask for more information.
Some of you are more fluent on the names of these figures than me and you ask things like "Do you still have the pokemon geigledorf mester man? and i just have on it "Unknown Silver Guy"...and most days i'm going to get home with my brain scattered and fried, so I'm going to make this easy:
REBOOT: ORDER BY NUMBER
I've made this process really easy, so that you get exactly what you are trying to ask for. Don't confuse me with complicated names, just ask for what it says on the listing and use the # given to it's left. I always use ctrl-C and ctrl-F to find the item you want, instead of wasting all day scanning this huge list.
just CTRL-C/CTRL-V the title of the picture, it's easier than retyping and much less confusing...when you ask for something, i Ctrl-C, Ctrl-F, Ctrl-V what you ask for, and if you RETYPE it, i won't find it if even one character is off.
For example, if you want GRIMLOCK, I have more than 1 currently available, that's why you can't just ask for GRIMLOCK, you must put the item number with Grimlock or there will be a delay, communication failure, and/or even disappointment when you get the wrong one (but I won't ship because I require the number to prevent it)
Browse this website for pictures
photobucket.com/2012Falk
(USD=$, some $5 items are 3 for $10 when noted)
!use: ! for browsing by picture:
photobucket.com/2012Falk
B732 Anime McFarlene Soul-Taker figure USD 5.00 or3for10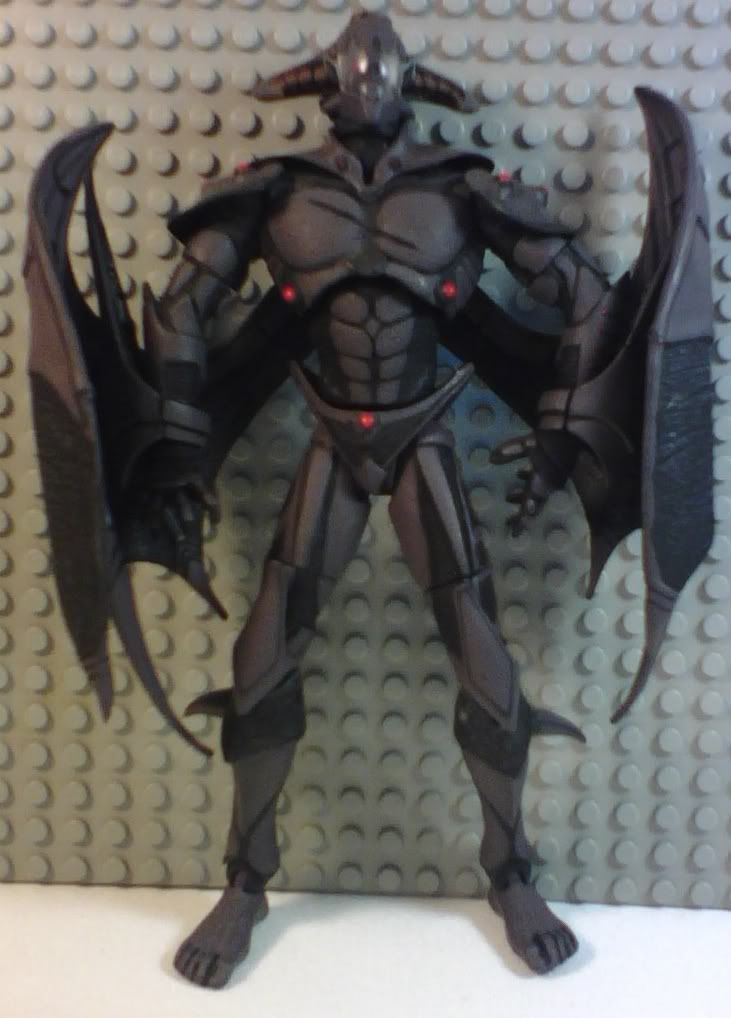 B124 Austin Powers Fembot with working pointies USD 5.00 or3for10
B206 Avatar rhino and 2 fireballs USD 5.00
B614 Bakugan Red Dragon made of 7 parts USD 7.00 DONATE
B407 Batman "Legends of Batman" Joker NRFP USD 5.00 or3for10 Never Removed From Packages=NRFP
B730 Battlestar Galactica Vintage Cylon USD 5.00 Loose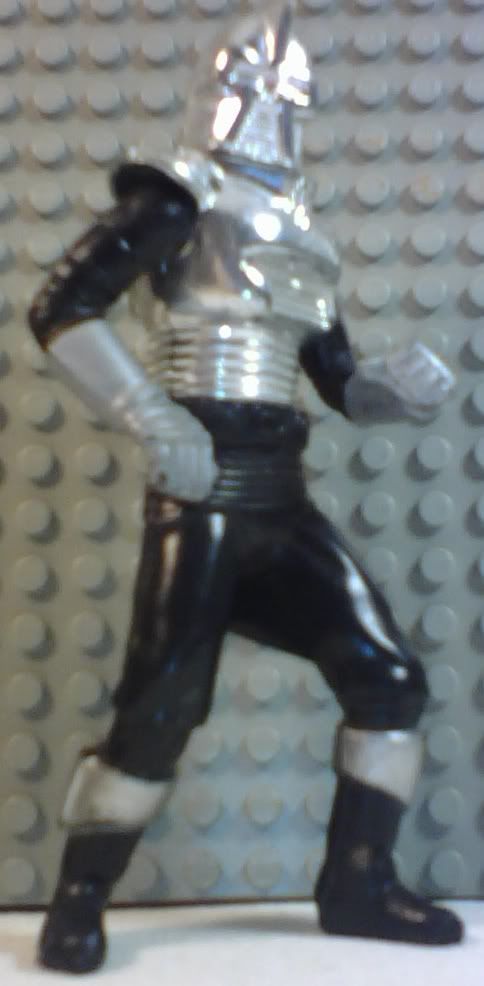 B509 Beetleborgs Metallix Deluxe Transforming Roboborg USD 10.00
B703 Big Bad Beetle Borgs set of played with figs USD 5.00
B218 Bone Age set of extra bones USD 5.00 or3for10
B406 Brave Fighbird? Ultra Sonic (very nice KO!) USD 10.00
B606 Combattra pair of Highly poseable figures (interchangeable parts) USD 7.00
B102 DCD LOSH Chameleon Boy USD 10.00 NRFP
B103 DCD LOSH Ultra Boy USD 10.00 NRFP
B514 DCUC BAF CNC Darkseid right arm and gauntlet that came with Spectre USD 5.00 or3for10
B117 DCUC CNC Bane upper torso USD 5.00
B528 DCUC CNC/BAF Trigon's left leg USD 5.00 Loose
B818 DCUC Stel's Left Leg (2 available, price for each) USD 5.00 or3for10 Loose
B517 DCUC Young Justice base that came with Aqualad USD 5.00 or3for10
B518 DCUC Young Justice base that came with Red Arrow USD 5.00 or3for10
B415 Dinozaurs Stego? Flaking chest metal USD 5.00
B809 Dragon Flyz 2 warriors, one launcher USD 5.00 or3for10 DONATE
B410 Dragonball Z Android 16 model kit, build this figure! USD 7.00
B713 ExoSquad Jump Troop Coleen O'Reily USD 5.00 or3for10
B120 Exosquad pair of Mech suits USD 7.00
B408 GI JOE Ninja-Ku Leader NRFP USD 5.00
B116 Gundam Green tank parts and extentions for Zaku USD 5.00
B215 Hasbro 12" Ninja Pair USD 7.00
B316 Iron Man Movie 12" Lights and Sounds figure USD 5.00
B104 Japanese pull-back-wind-up car USD 5.00 or3for10
B303 LEGO 7771 Aqua Raiders Angler Ambush NRFB USD 10.00 NRFB =Never Removed From Box
B302 LEGO 8057 Atlantis Wreck Raider NRFB USD 8.00 NRFB
H1011 LEGO 8652 Racers Enzo Ferrari 1:17 box is scratched where price tag was removed(top right corner) otherwise, the box is excellent (lowered price) USD 40.00 NRFB
H1010 Lego 8821 Rogue Knight Battleship USD 10.00 NRFB
H1032 LEGO AquaRaiders #7774 Crab Crusher USD 40.00 NRFB
B714 Lego Ben 10 Swamp Fire USD 5.00 or3for10 DONATE
B107 Lego Bionicle Black Vampire USD 5.00 or3for10
B409 Lego Bionicle Giant Pair USD 15.00
B125 Lego Bionicle Green Water Monster USD 5.00 or3for10
H1009 LEGO Creator 4883 Gear Grinders USD 25.00 NRFB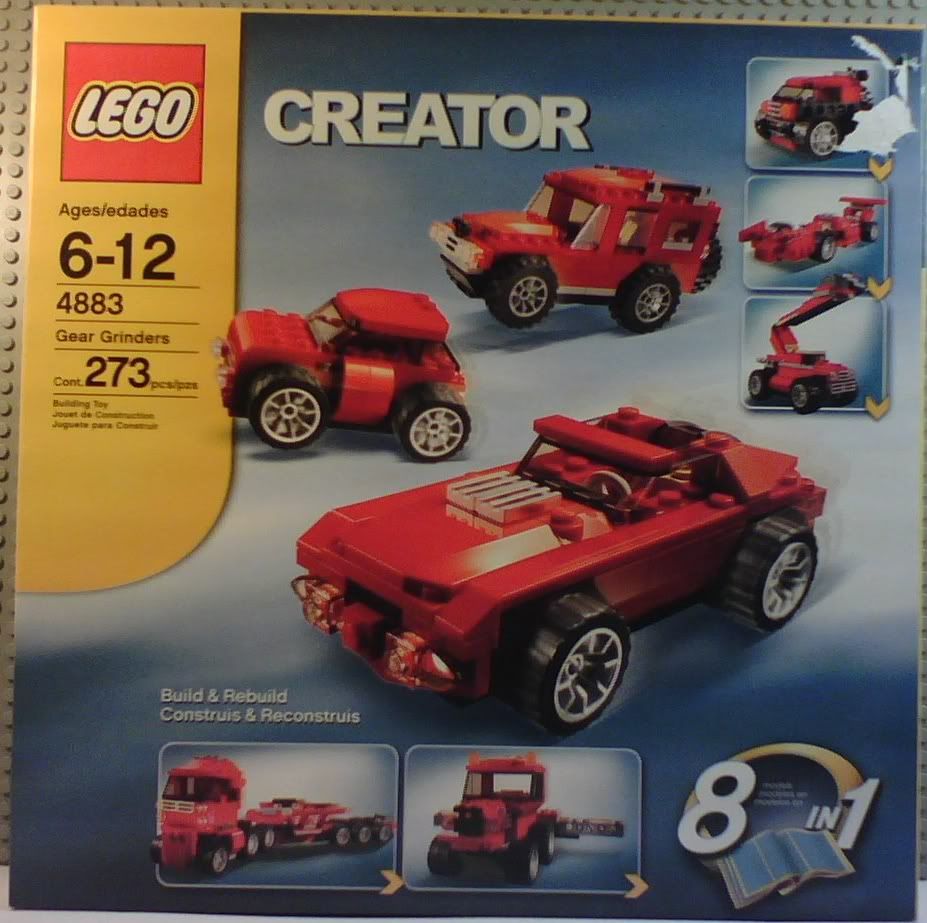 H1013 LEGO Exo-Force 7706 Mobile Defense Tank (lowered Price) USD 30.00 NRFB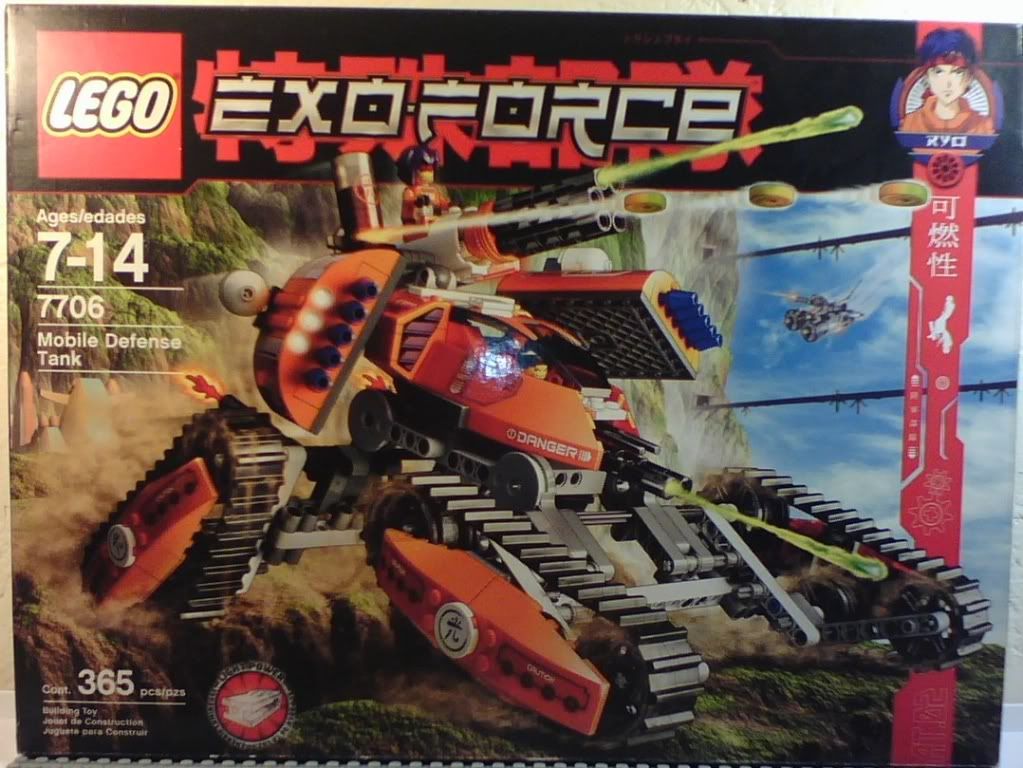 H1012 LEGO Exo-Force 8106 Aero Booster (lowered price) USD 25.00 NRFB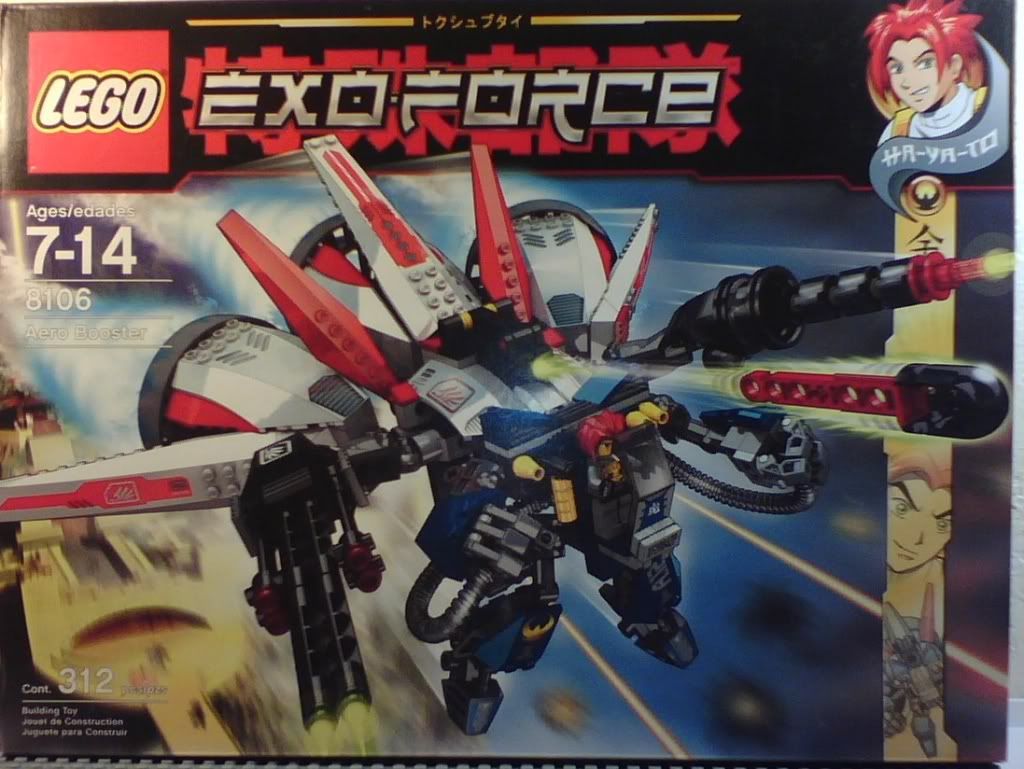 B520 Lego Knights 8703 Sir Kentis (Green) NRFP USD 5.00 or3for10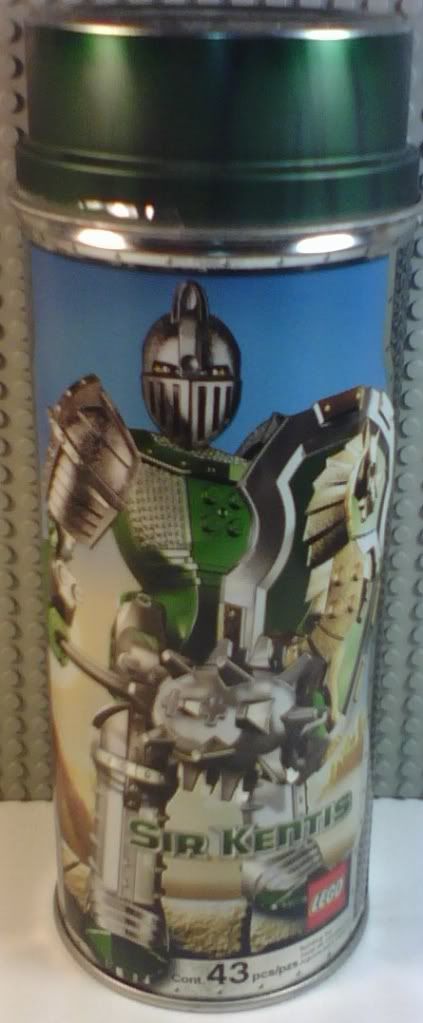 B522 Lego Knights 8704 Sir Adric (Red) NRFP USD 5.00 or3for10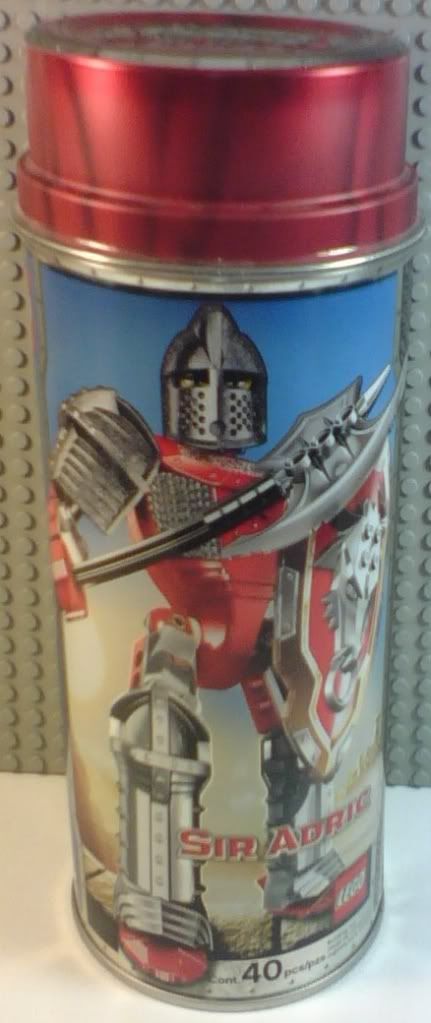 B521 Lego Knights 8705 Dracus (Yellow) NRFP USD 5.00 or3for10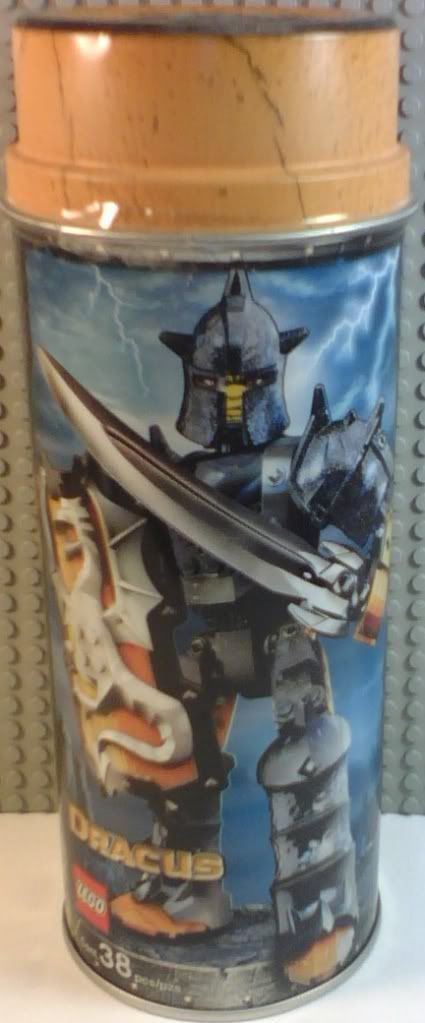 H1008 LEGO Mars Mission 7646 ETX Alien Infiltrator (lowered Price) USD 30.00 NRFB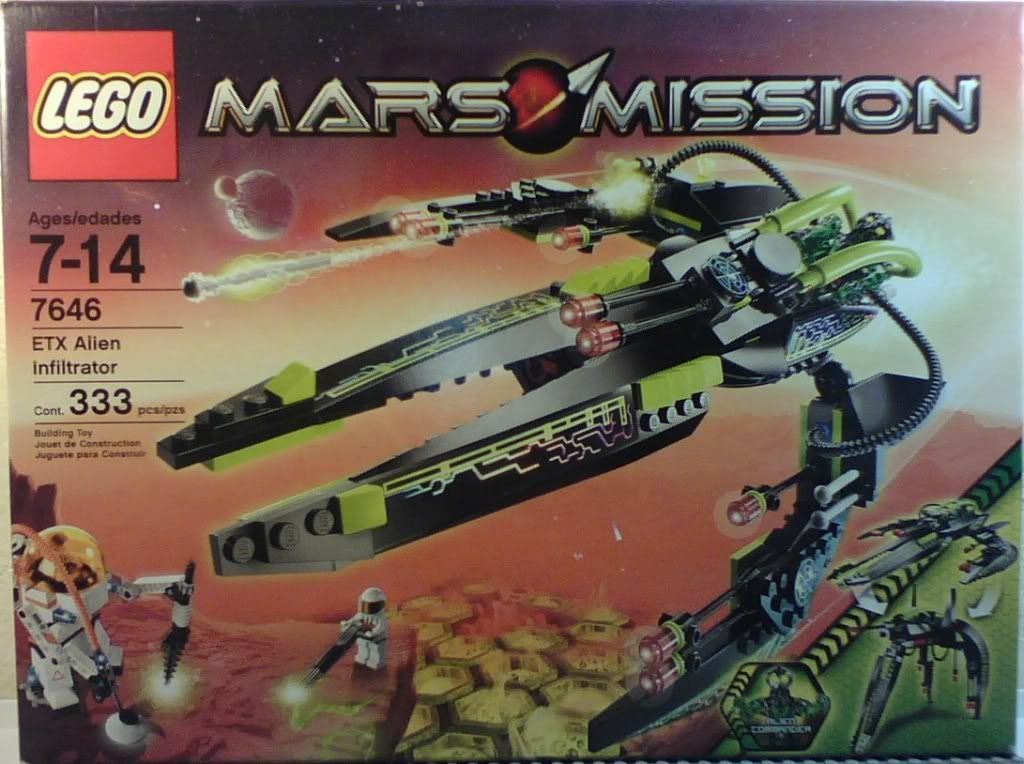 B731 Lego Racercar with pull-back action USD 5.00 Loose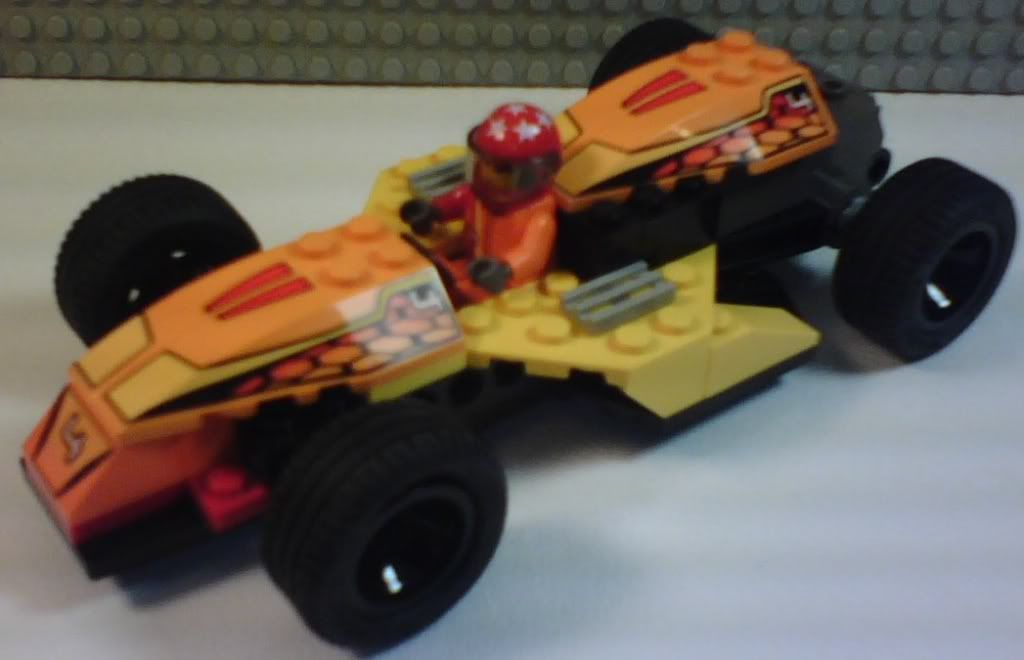 B304 LEGO Space Police 5981 NRFB Raid VPR USD 10.00
B712 Lego Star Wars lot of 7 USD 10.00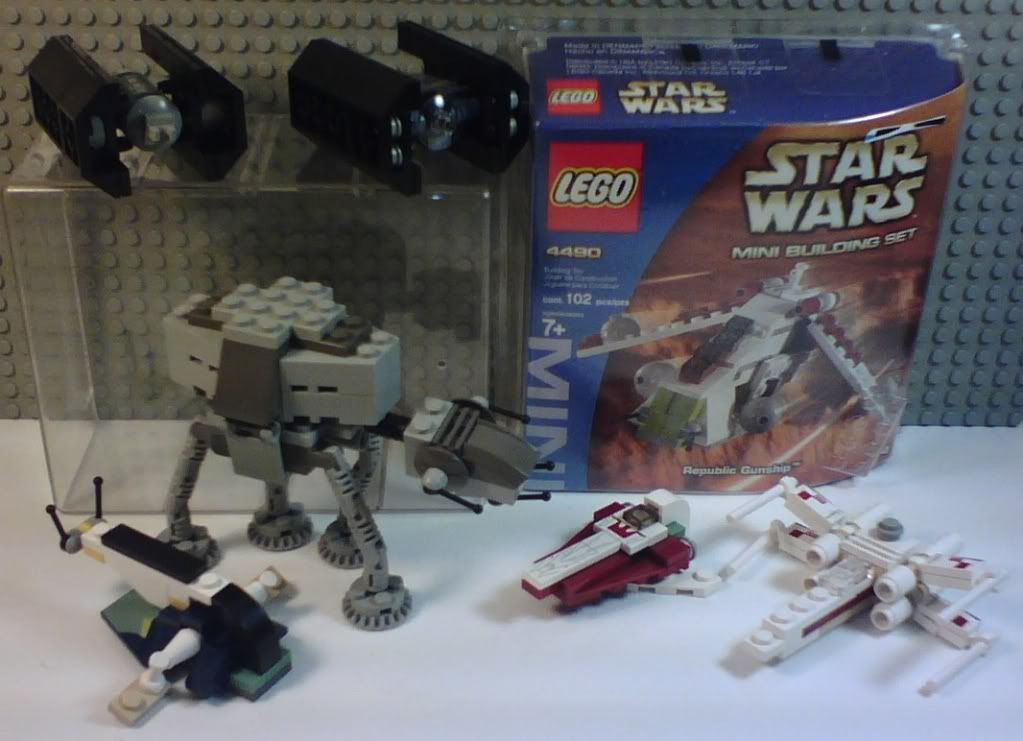 B112 Lost in Space: DANGER WILL ROBINSON!!! modern robot 6" with firing missles USD 5.00
B816 LOT:Diaclone hard plastic gashapon parts for arm USD 5.00 or3for10 Loose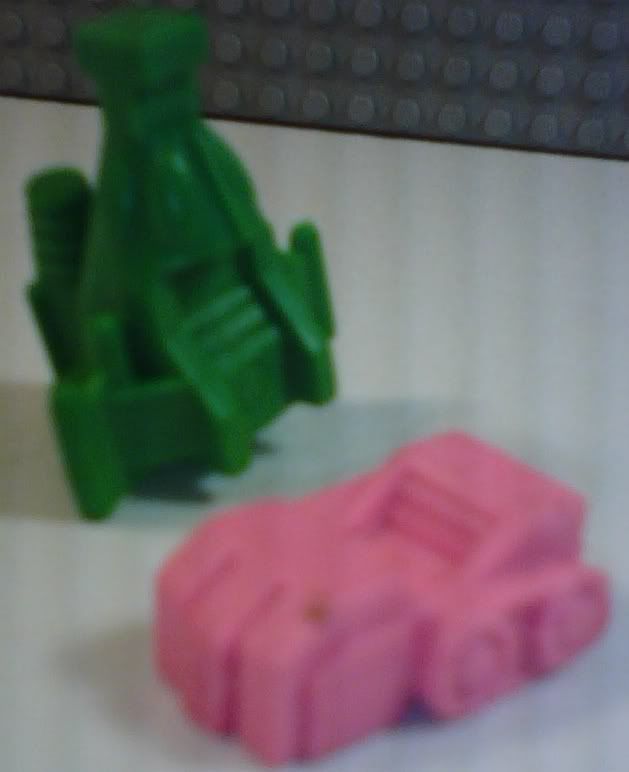 B513 Macross VF-1A Yamato heavy metal Valkyrie USD 35.00
B605 Mag*Warriors and his Steed USD 5.00 DONATED
B526 Mag*Warriors Decimac VS Sikarian USD 5.00 DONATE
B515 MagnaSaurs magnetic red Triceratops USD 5.00 or3for10
B525 MagnaSaurs Sabertooth Cat USD 5.00 DONATED
B523 MagnaSaurs Stegosaurus USD 5.00 DONATED
B819 Marvel 8" Doctor Doom USD 5.00 Loose DONATE
B203 Marvel Iron Man (from first movie) 6" figure NRFP "ONLY AT TARGET" USD 10.00
B726 Marvel Legends Iron Man 5-pack USD 20.00 Loose Donate or keep(since Legends have returned)
B602 Marvel Universe Apocalypse NRFP USD 5.00
B531 Marvel Universe Arkangel USD 10.00 NRFP
B224 Marvel Universe Bullseye USD 5.00
B222 Marvel Universe Captain America Golden Age USD 5.00
B530 Marvel Universe Klaw vs Captain America USD 15.00 NRFP
B223 Marvel Universe Night Ops Wolverine USD 5.00
B110 Mega Bloks BORG-looking figure USD 5.00 it's not really OFFICIALLY Star Trek, but i bet they failed to make a deal with Paramount, and this is where they made use of the made molds...IT LOOKS JUST LIKE THE BORG!!! no doubt...and they DID make a USS Enterprise from TNG...hmmm...does anyone have more data on this?) liquid in tubes is dried-up
B208 Mega Bloks Iron Man NRFB set USD 5.00 or3for10
B201 Mega Bloks Knight Mech(can be rebuilt into a jet) USD 5.00
B604 Mega Bloks Micro set of sets USD 5.00
B510 Microman L-15 MicroBike RoadBison USD 10.00
B505 Microman Laser Truck/Base L-20 Micro Trailer USD 60.00
B516 Microman Superman NRFP USD 10.00
B411 Micronauts pair of heavy metal vehicle bases USD 5.00
B820 MiniMates Powerman 5000 stage set and 2 members USD 5.00 Loose DONATE
B106 Minimates Spiderman and Ronin USD 5.00
B727 MOTU Battle Cat (no armor) USD 5.00 or3for10
B512 Mugenbine 04 DigKong with box and instructions USD 10.00
B511 Mugenbine 09 Heat Tricera with box and instructions USD 10.00
B315 Mugenbine Digkong loose with instructions USD 7.00
B811 Neo Henshin Cyborg arm attachments (11) USD 5.00 Loose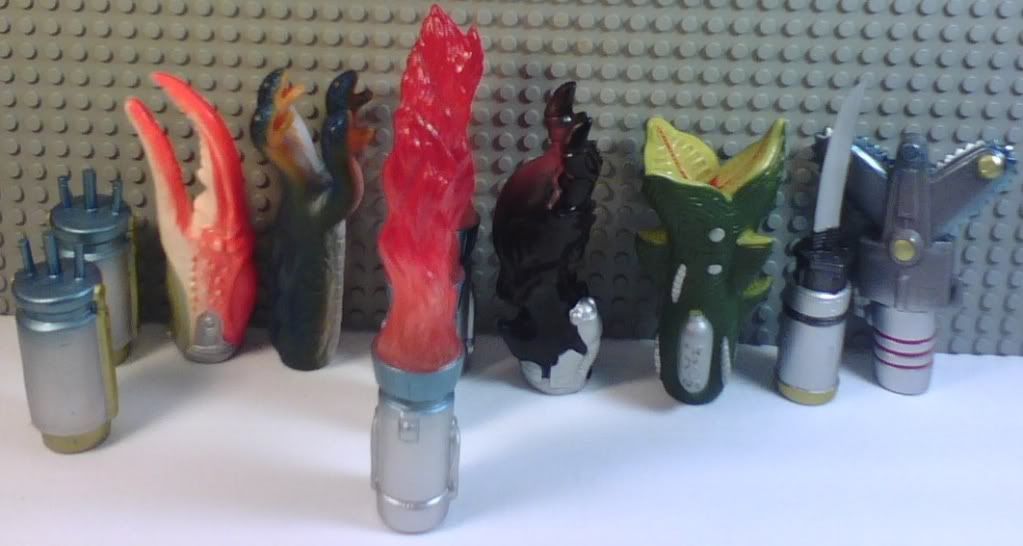 B118 Power Rangers DinoThunder red motorcycle for 12" figure USD 10.00
B217 Power Rangers In Space Deluxe Mega Winger USD 5.00 or3for10 played with
B306 Power Rangers Mystic Force Solar Streak Megazord USD 35.00
B815 Power Rangers Ninja Storm Power Sphere (Karakuri Ball) #05 Lion USD 10.00 Loose
B746 Power Rangers Ninja Storm Power Sphere (Karakuri Ball) #06 Squid Drill Deluxe USD 10.00 Loose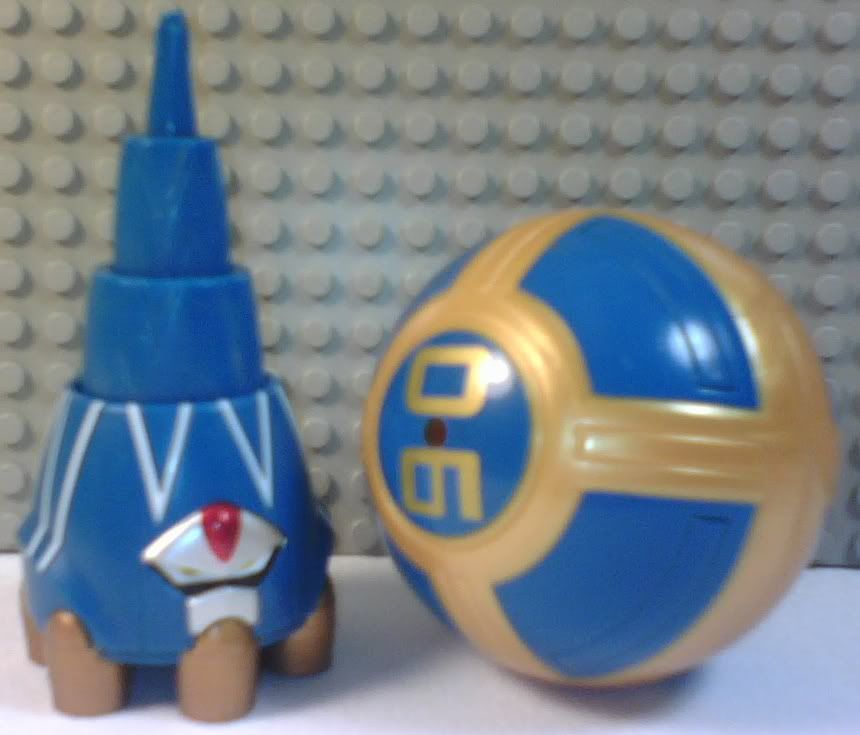 B501 Power Rangers Ninja Storm Samurai Star Megazord USD 25.00
B305 Power Rangers Time Force Q-Rex large and loaded USD 25.00
B307 Power Rangers Time Force Shadow Megazord USD 25.00
B216 Power Rangers Zeo Deluxe Auric, the Conqueror Zord USD 5.00 or3for10 played with
B742 Robot-American Football robot that flips-face with human face USD 5.00 or3for10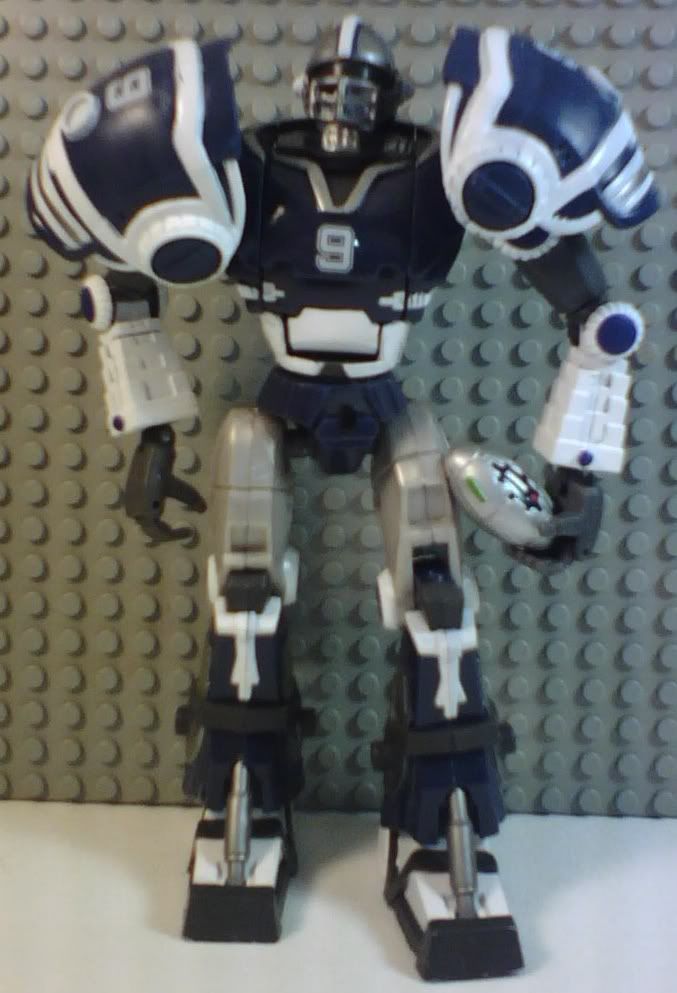 B506 Robotech Alphafighter New Generation Alpha Poseable stealth mode USD 7.00
H1029 Robotech Masterpiece VF-1A USD 80.00 NRFB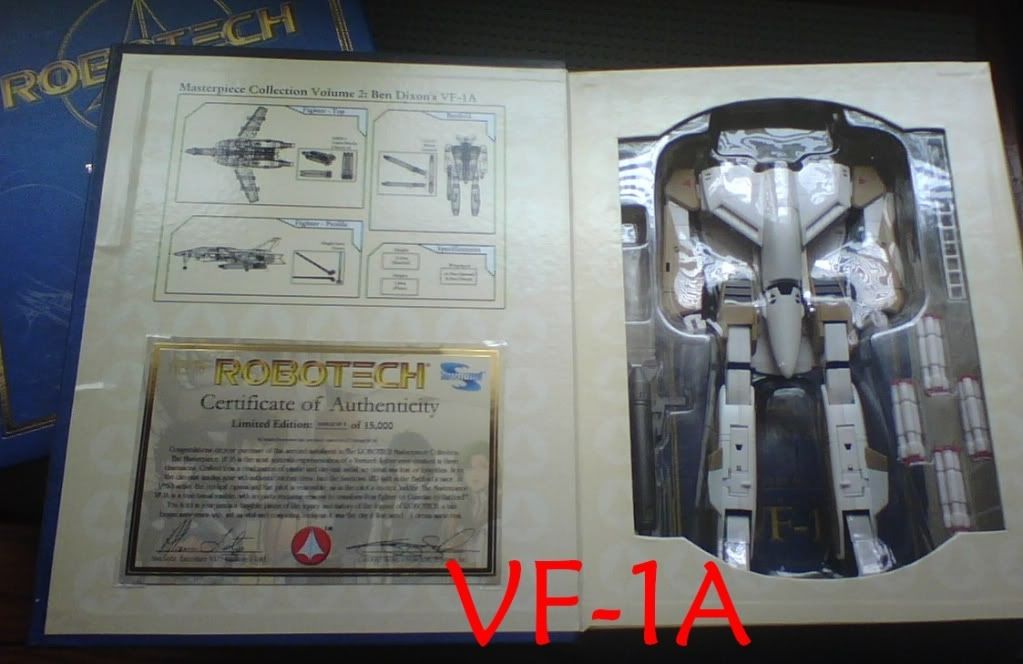 H1030 Robotech Masterpiece VF-1J USD 100.00 NRFB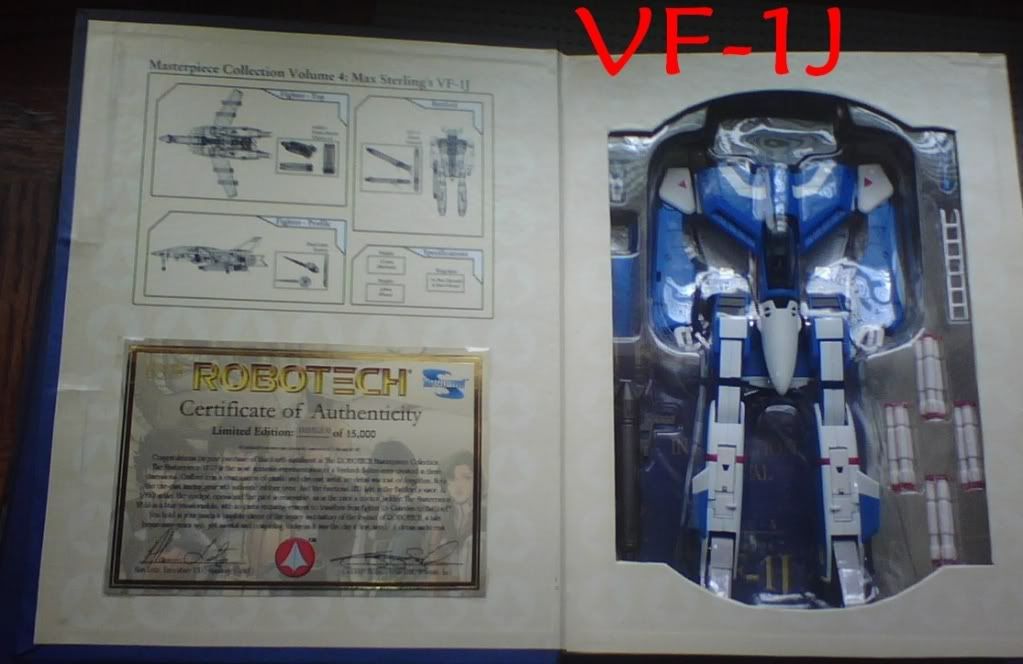 B601 Robotix purple 5-gun tank (no motor, look for those later) fits 4" figures in the cockpit USD 7.00
B807 She-Ra trio USD 5.00 Loose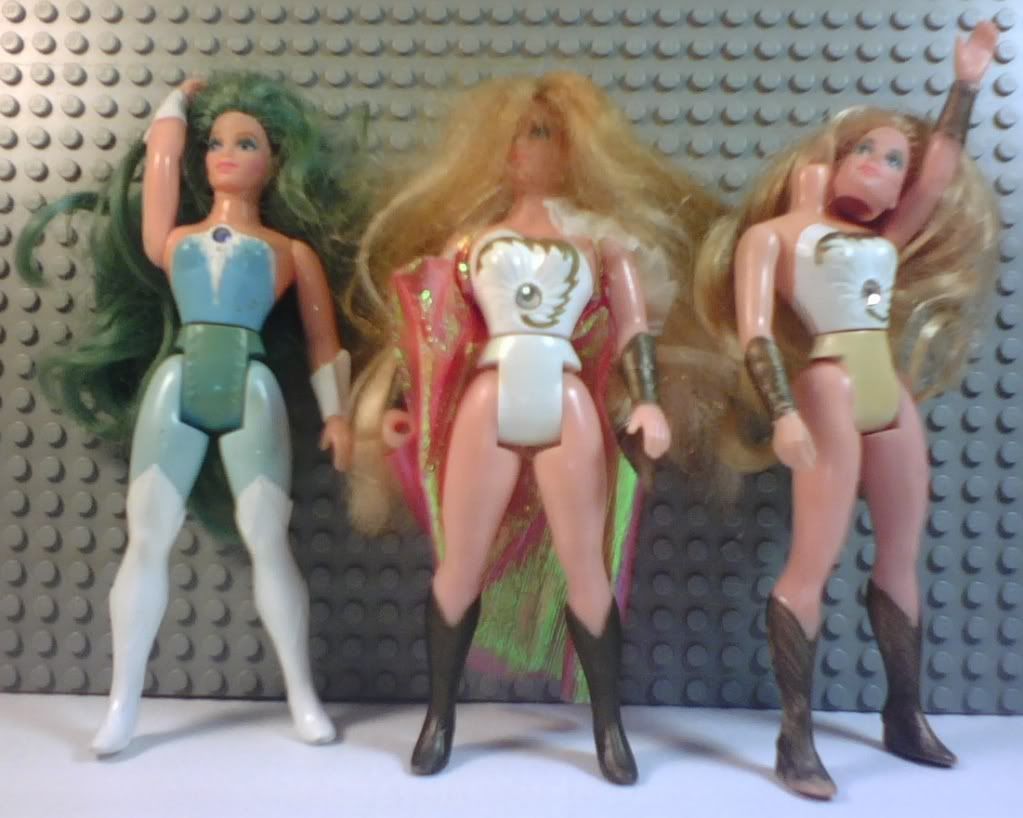 B723 Star Trek First Contact 8" Picard in 21st Century Civilian Outfit USD 5.00 NRFP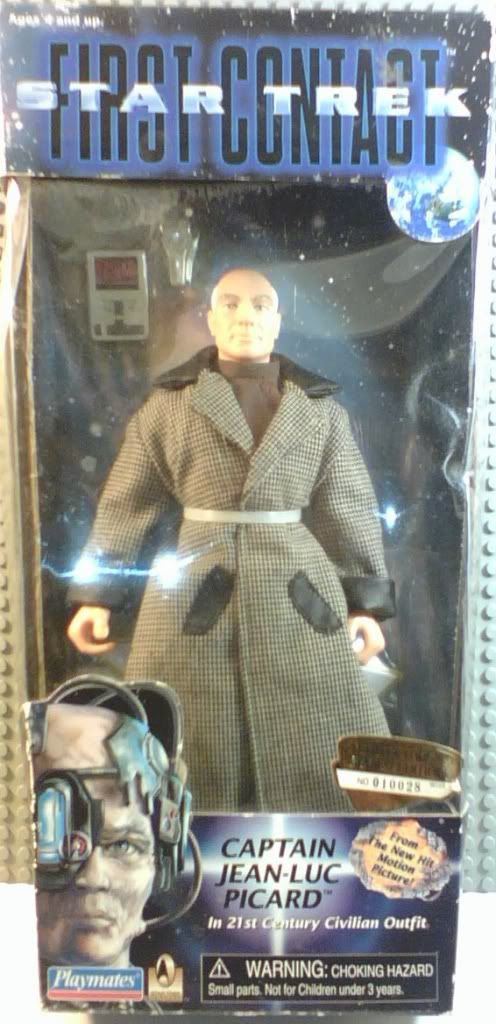 B718 Star Trek Generations Dr. Soran USD 5.00 or3for10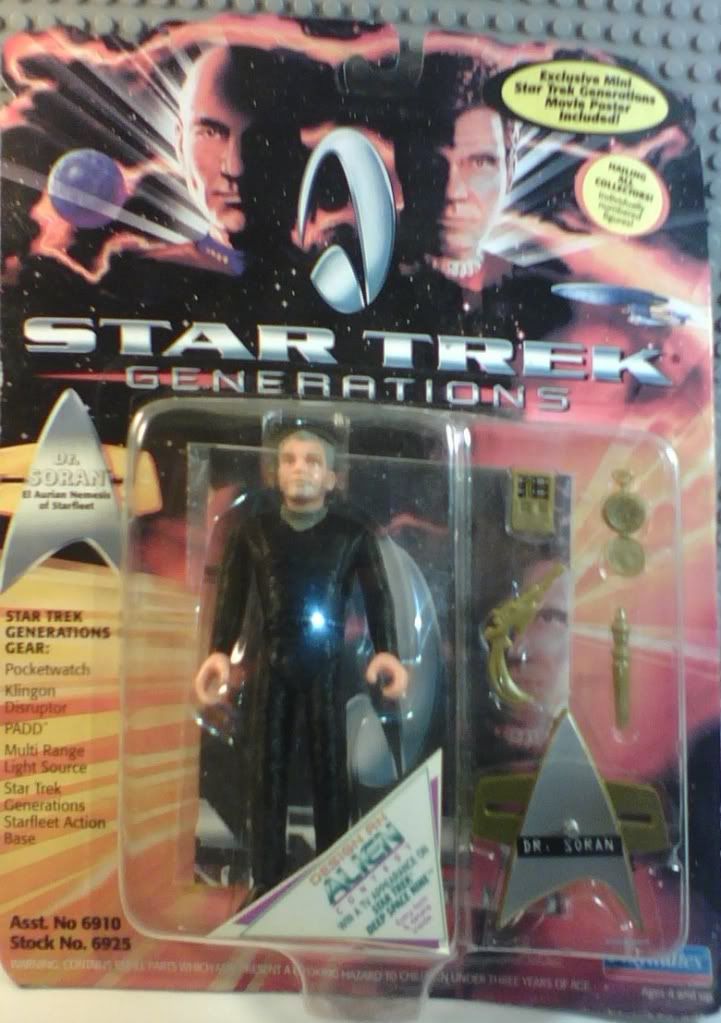 B719 Star Trek Generations Geordi LaForge USD 5.00 or3for10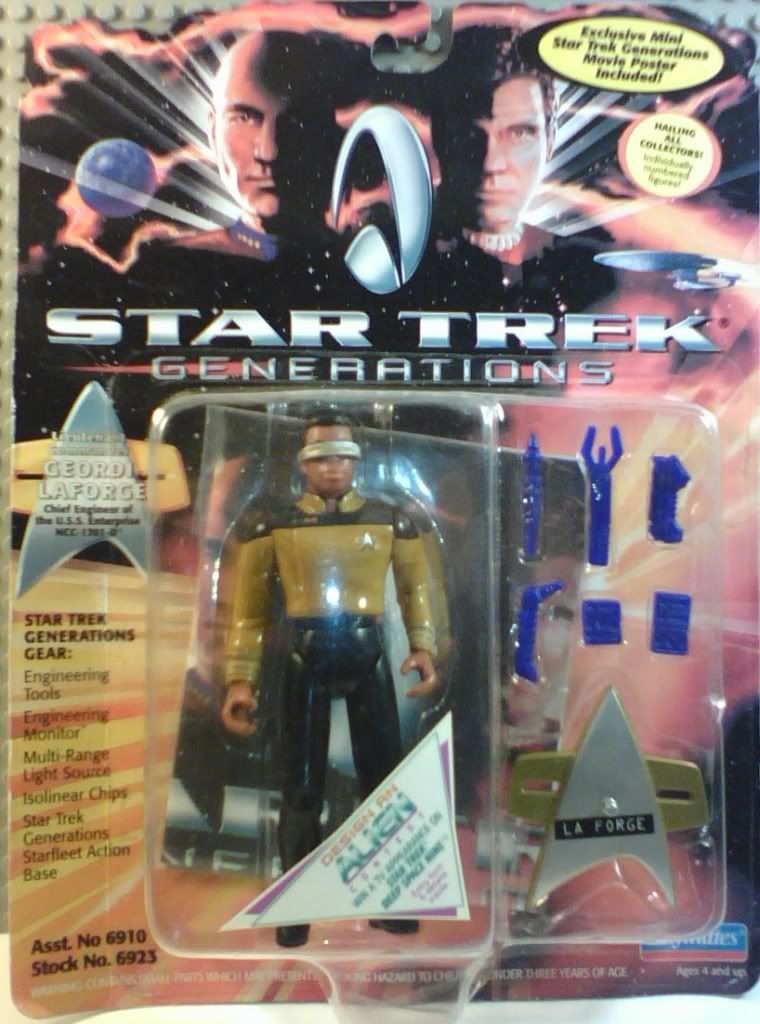 B721 Star Trek Generations Guinan USD 5.00 or3for10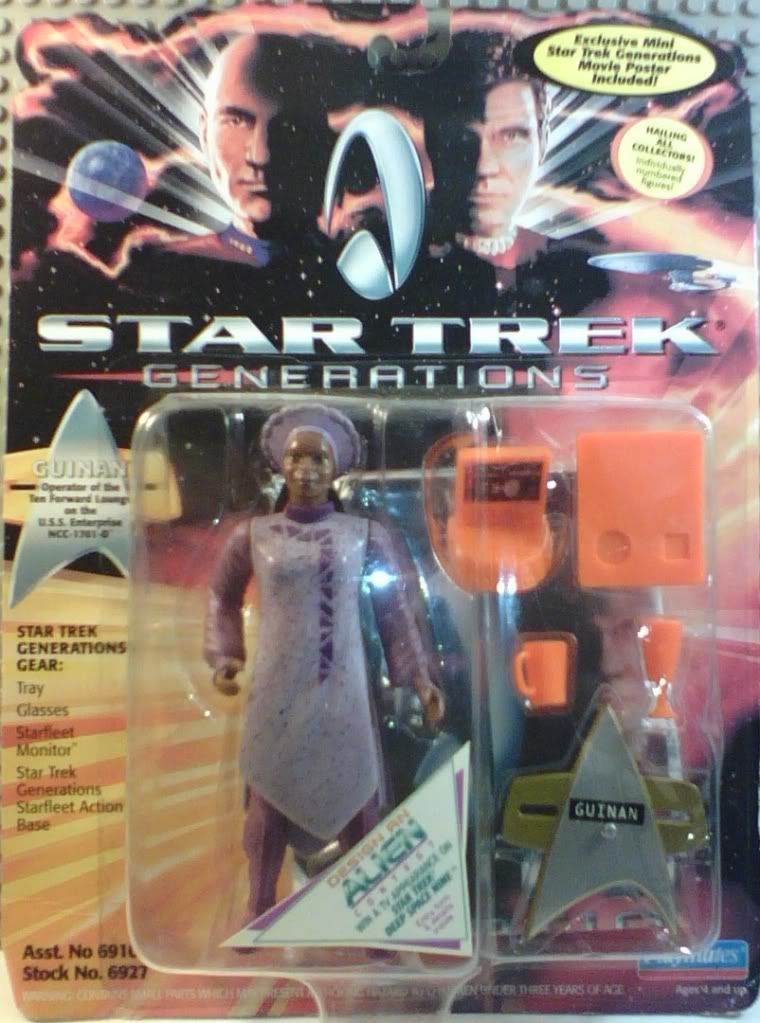 B720 Star Trek Generations Jean-Luc Picard USD 5.00 or3for10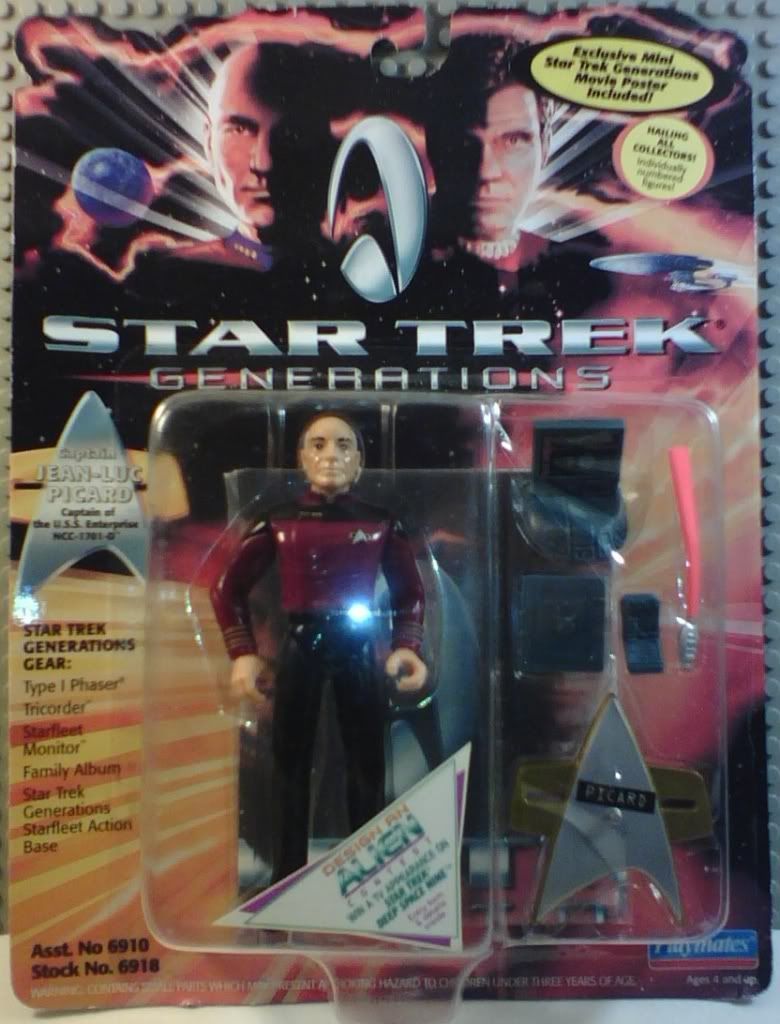 B724 Star Trek Generations Scottie USD 5.00 NRFP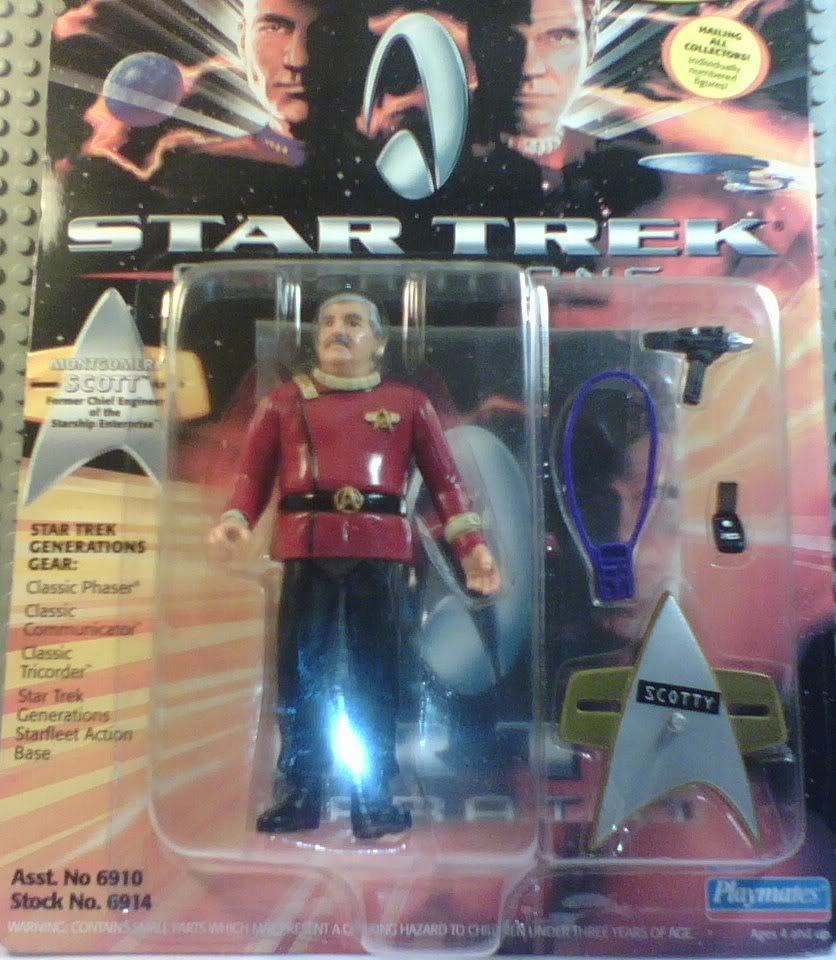 B722 Star Trek Generations William Riker USD 5.00 or3for10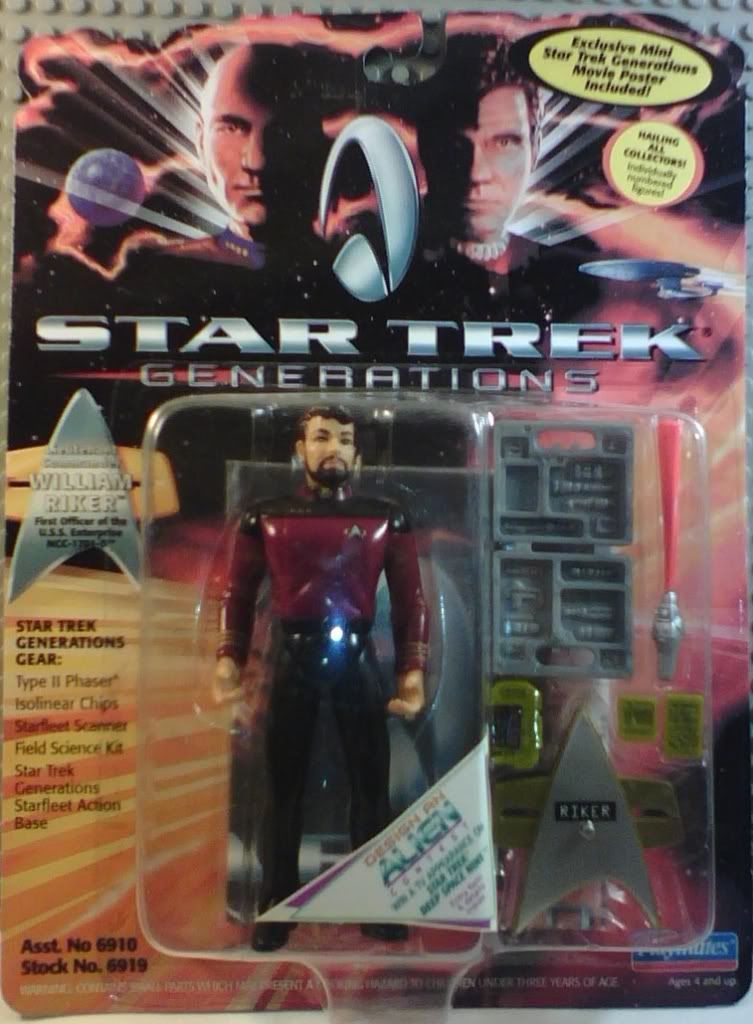 B801 Star Trek Generations Worf in 18th century attire USD 5.00 NRFP
B813 Star Trek Insurrection 8" Anj USD 5.00 NRFB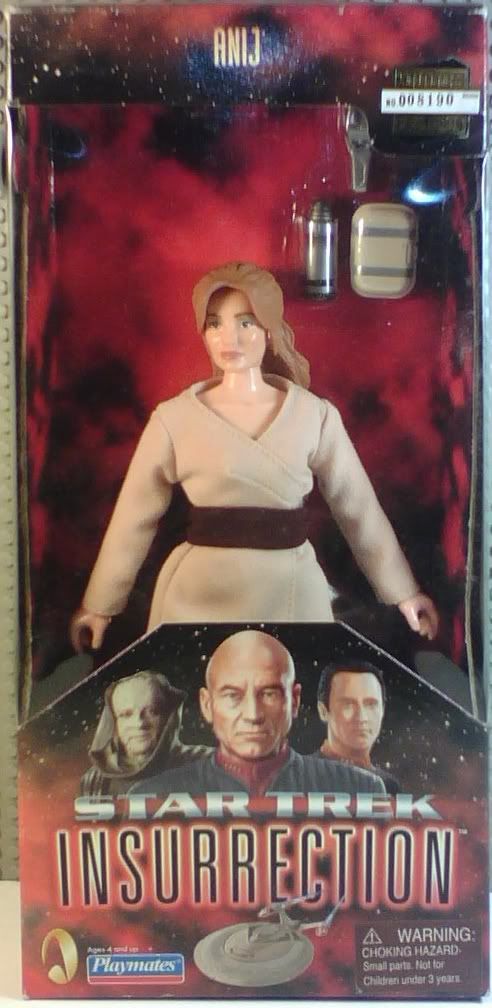 B814 Star Trek Insurrection 8" Data USD 7.00 NRFB
B812 Star Trek Insurrection 8" Deanna Troi USD 7.00 NRFB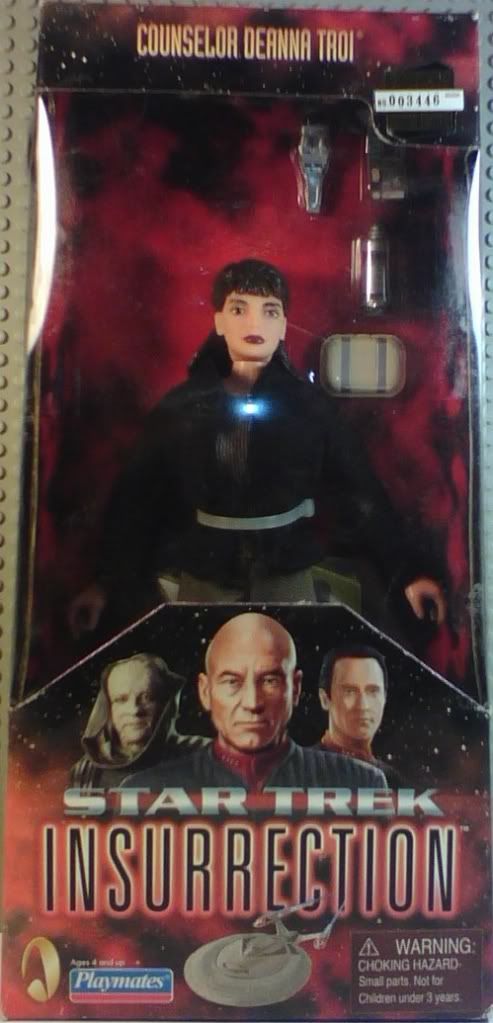 B716 Star Trek TNG Commander Sela USD 5.00 or3for10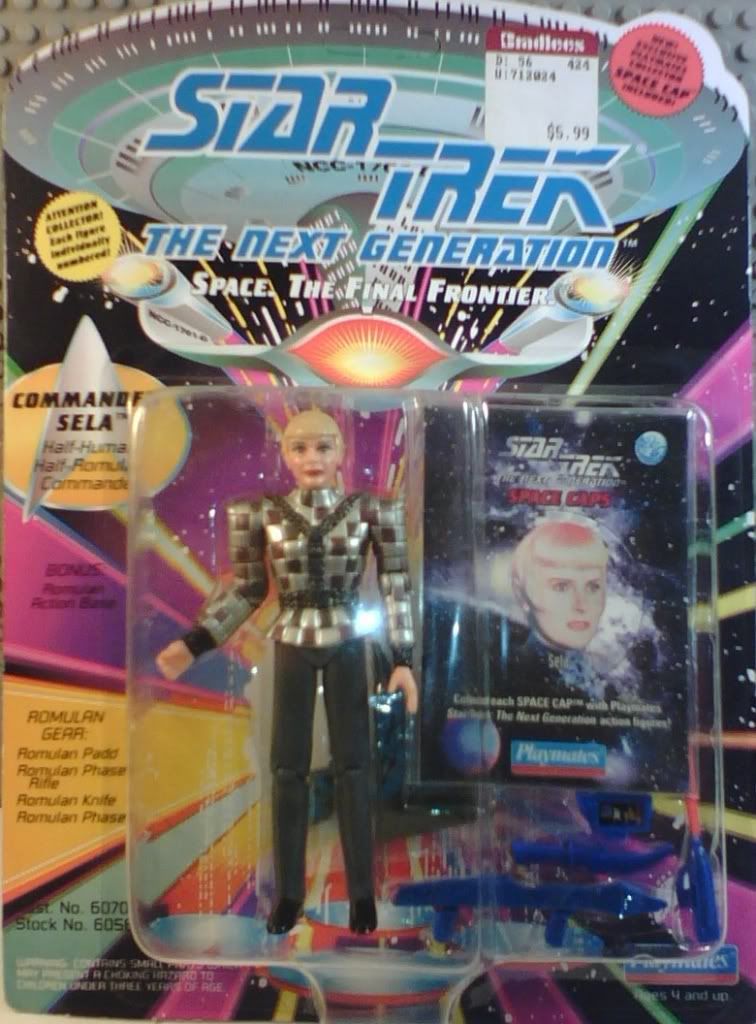 B717 Star Trek TNG Lt. Barclay USD 5.00 or3for10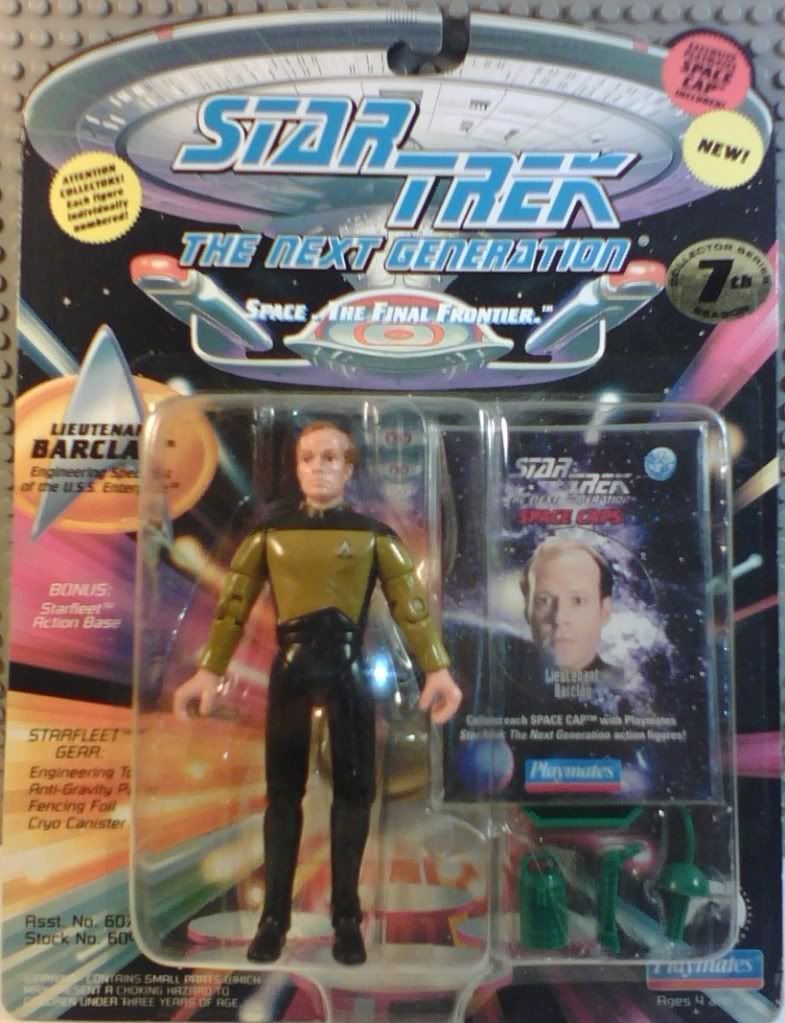 B205 Star Wars 12" Boba Fett USD 20.00
B204 Star Wars 12" Lando doll USD 10.00
B219 Star Wars Clone Wars IG-86 NRFP USD 5.00
B616 Star Wars CommTech Reader and 10 CommTech Chips USD 10.00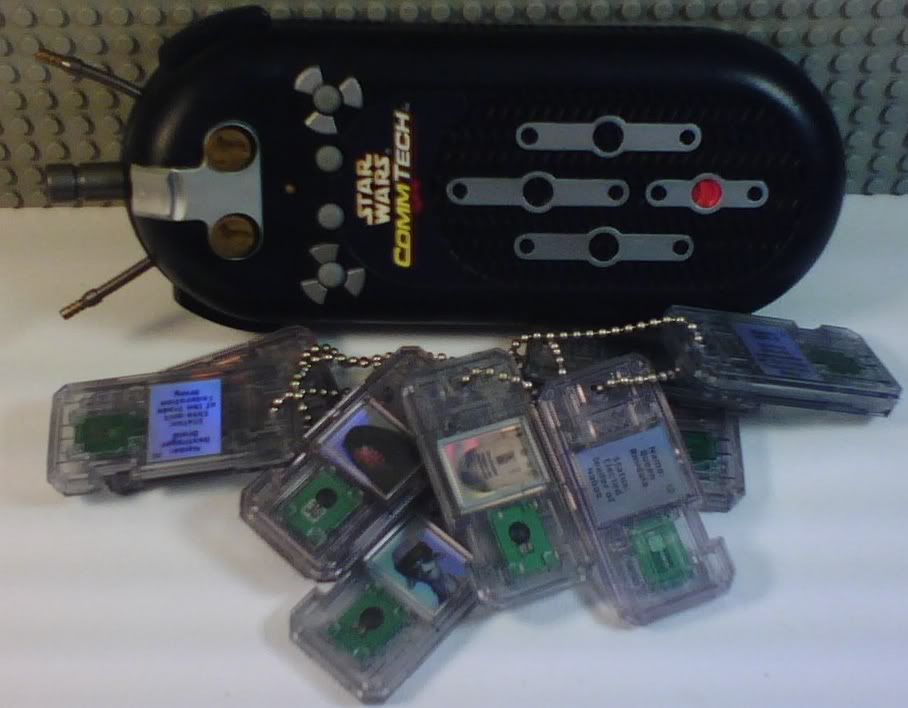 B109 Star Wars Vintage Creature Cantina Base USD 5.00
B524 Starcom Battlecrane (back feet missing?) USD 5.00 LOOSE
B740 Super Robot (name?) highly articulated, ready to paint, heavy weight USD 5.00 Loose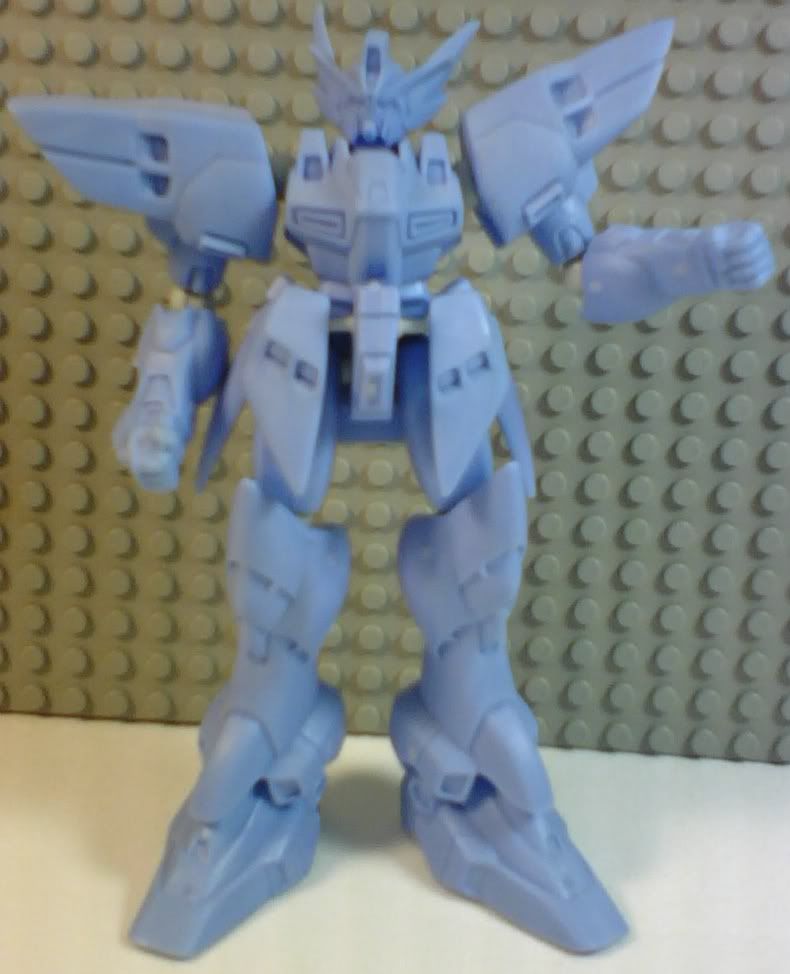 B105 Takara MyKlone 3 villains LOT USD 10.00
H1006 The Villains: Jacqueline 12" figure USD 9.00 NRFP
H1007 The Villains: Jacqueline 12" figure USD 9.00 NRFP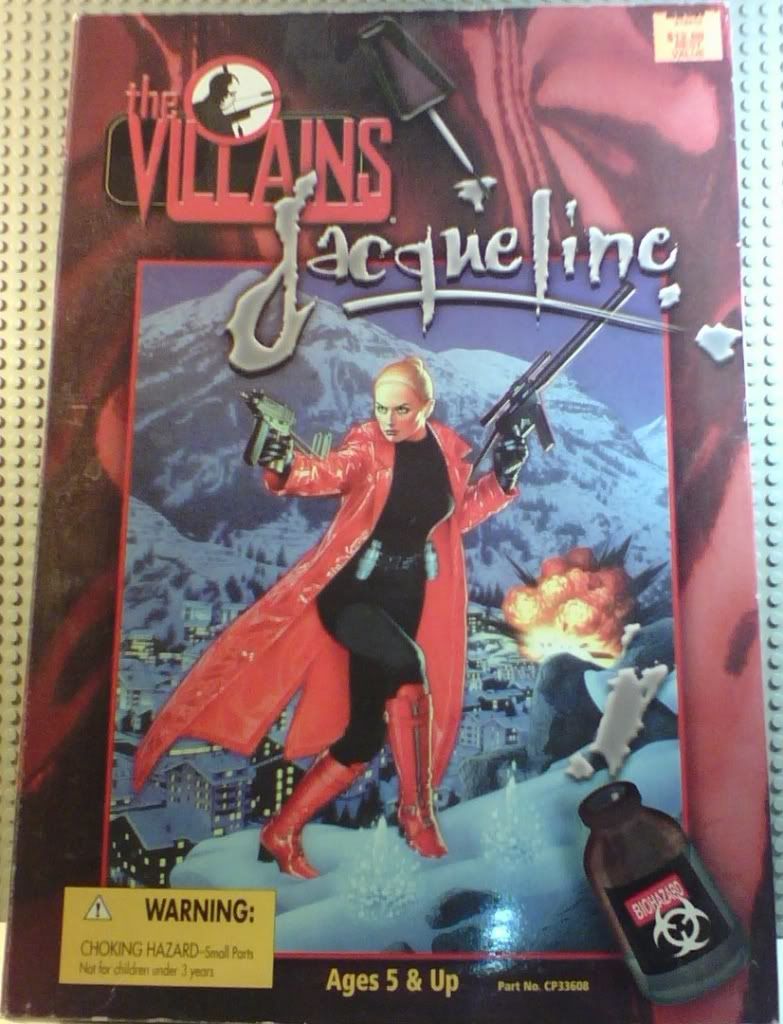 B413 TMNT Golden Knight Set of 4 USD 10.00
B301 Transformers Alternators Dodge Ram SRT 10 Optimus Prime NRFB USD 25.00
B311 Transformers Alternators red Viper Sideswipe USD 15.00
B312 Transformers Alternators Subaru Smokescreen USD 15.00
B220 Transformers Armada Demolisher (great for Microman figures in this mode) USD 7.00
B317 Transformers Armada Overload USD 20.00
B412 Transformers Armada Terrorsaur USD 5.00
B309 Transformers Armada Tidal Wave with Ramjet USD 20.00
B401 Transformers Beast Machines HUGE-SIZED Cheetor USD 25.00
B736 Transformers Beast Machines Scavenger USD 5.00 or3for10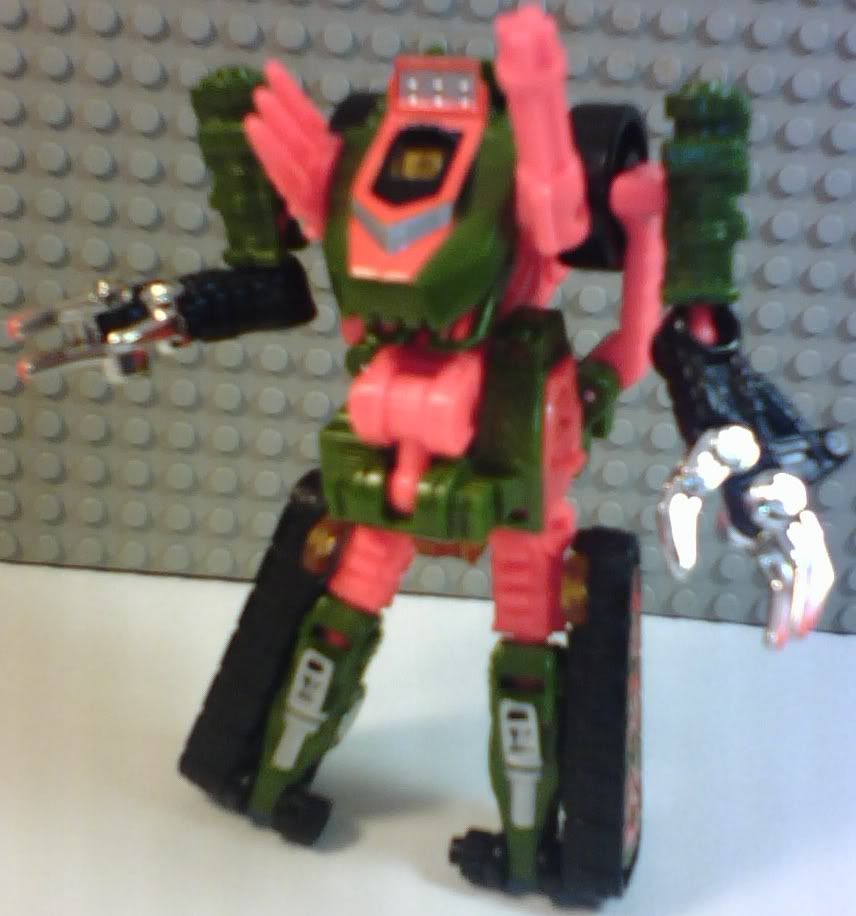 B519 Transformers Beast Wars Beast Metals Cheetor USD 13.00
B737 Transformers Beast Wars TransMetals RID Gas Skunk USD 5.00 Loose
B310 Transformers Classics Megatron (Nerf Gun homage) USD 20.00
B402 Transformers Dai Atlas (really nice but LARGE, but i think he's a KO; he's the nicest KO i've ever seen) USD 20.00
B529 Transformers Darksteel USD 10.00 NRFP
B704 Transformers Dinobots Grimlock and Swoop that combine as one large robot USD 25.00 lowered price 5-28-2012
B308 Transformers flaming gold movie Megatron USD 15.00
B739 Transformers G1 Micromaster? Red/yellow robot/car USD 5.00 or3for10
B318 Transformers G1 Rodimus Prime (note, the back wheel is starting to tear, can be fixed with superglue) USD 15.00
B603 Transformers G2 Megatron and Box USD 20.00
B733 Transformers Geckobot USD 5.00 Loose
B507 Transformers Generations Cybertron (Beast Wars II homage) Target Exclusive Leo Prime complete USD 15.00
B405 Transformers Giant Optimus and Jetfire combo USD 50.00
B709 Transformers KO 6-Pack (w/Kabaya Mach Alert) USD 5.00 or3for10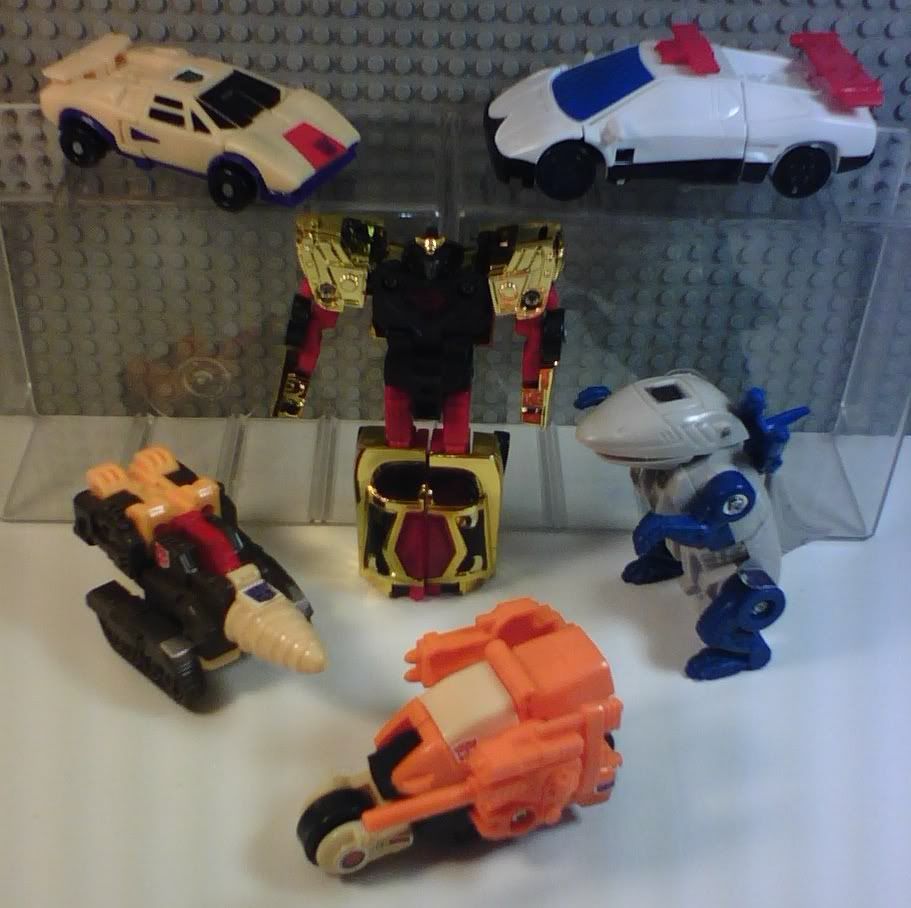 B729 Transformers Microbots Blue/Gray Car USD 5.00 or3for10
B504 Transformers Movie Best Buy Megatron USD 25.00
B123 Transformers Movie Ratchet G1 variant USD 10.00
B613 Transformers Movie Voyager Fallen (lowered price..hate those spring-loaded feet) USD 5.00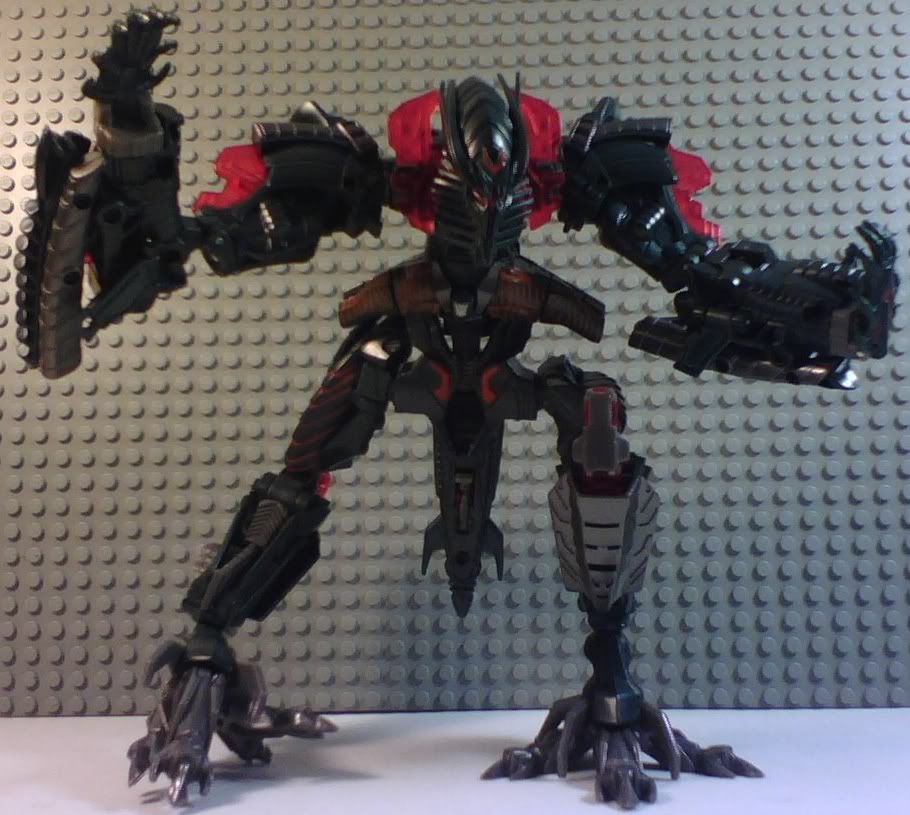 B803 Transformers Optimus' trailer USD 5.00 Loose
B821 Transformers Power Core Combiners Skyhammer USD 5.00 Loose
B734 Transformers RID Mega-Octane (Arctic?) USD 5.00 or3for10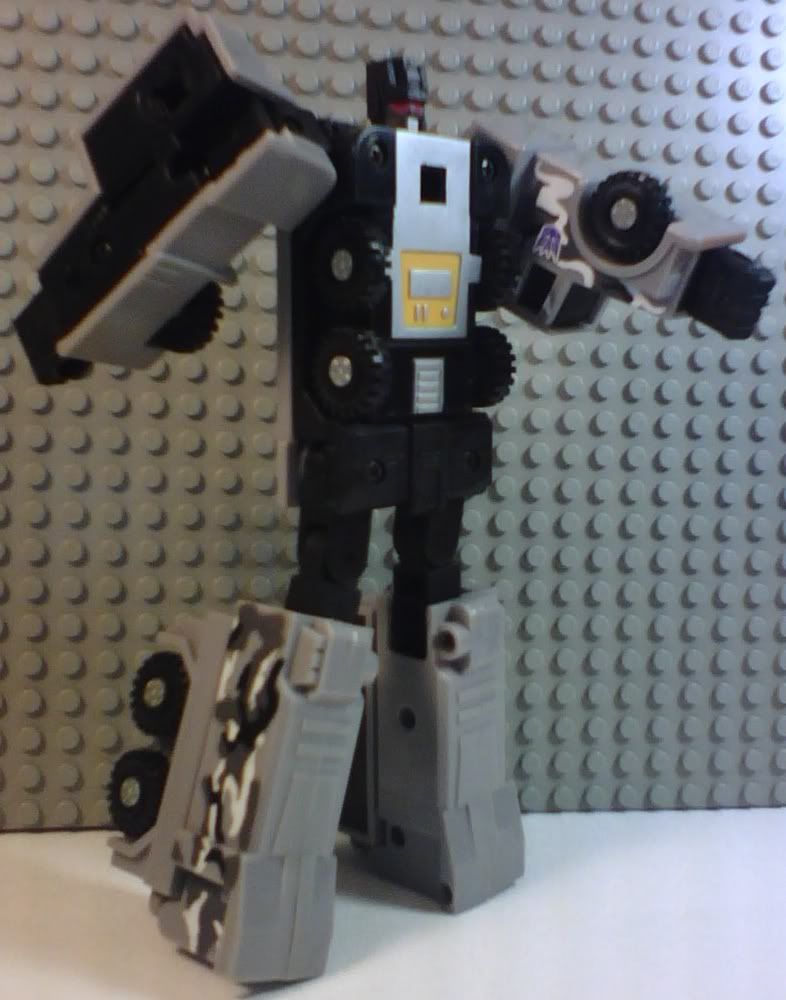 B612 Transformers Sam's Club Fire Convoy Optimus Prime YELLOW USD 70.00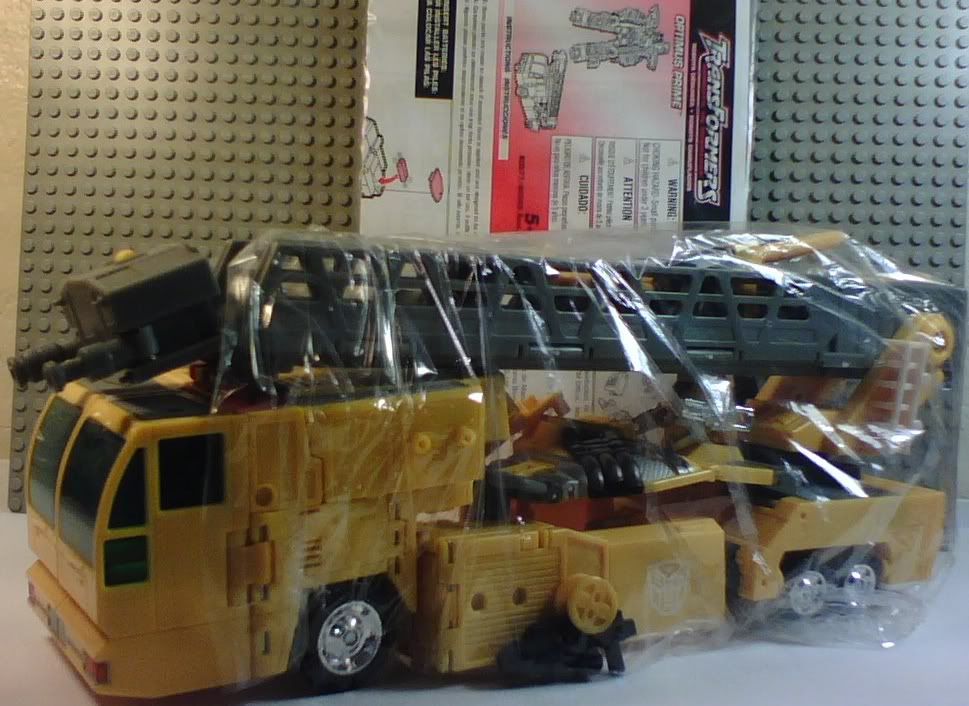 B607 Transformers Soundwave and Laserbeak USD 15.00
B113 Transformers Sparkly KO Lio Convoy USD 5.00 or3for10
B314 Transformers Titanium Megatron USD 10.00
B702 Transformers Titanium Optimal Optimus Primal USD 10.00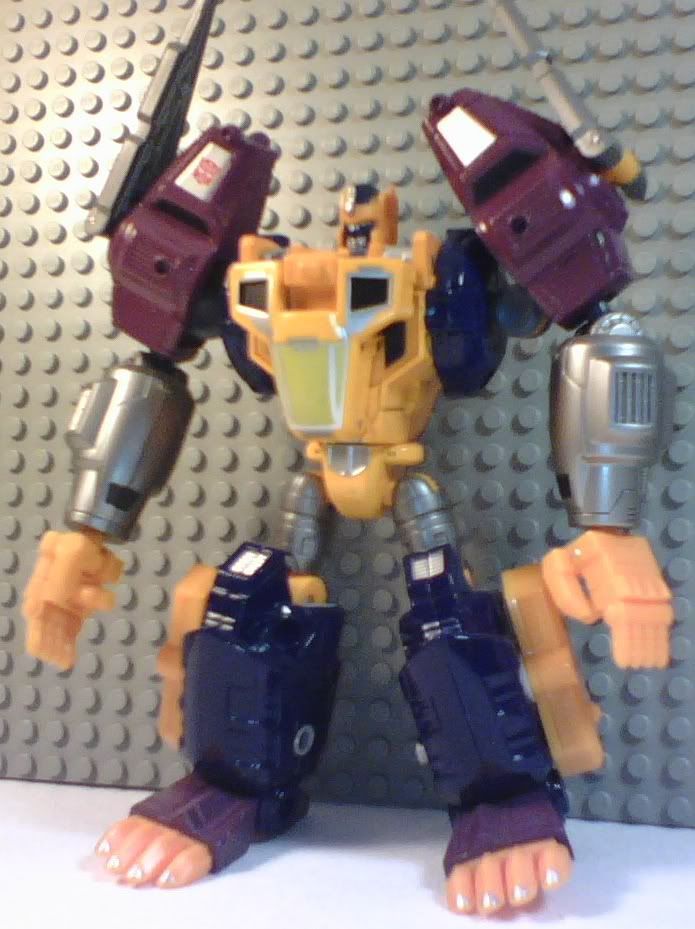 B101 Transformers Titanium Soundwave loose USD 15.00
i1195.photobucket.com/albums/aa386/Falkonhood/2012/th_BOX101.jpg
B221 Transformers vintage Silverbolt USD 5.00 or3for10
B817 Voltron Vehicle lower torso part USD 5.00 or3for10 Loose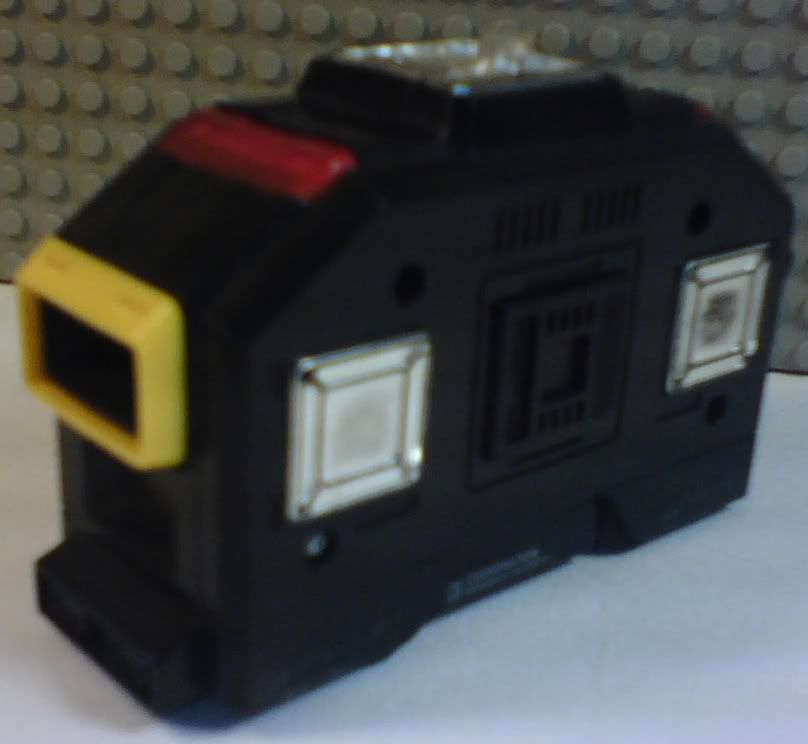 H1001 Water-Baron model kit USD 10.00 NRFP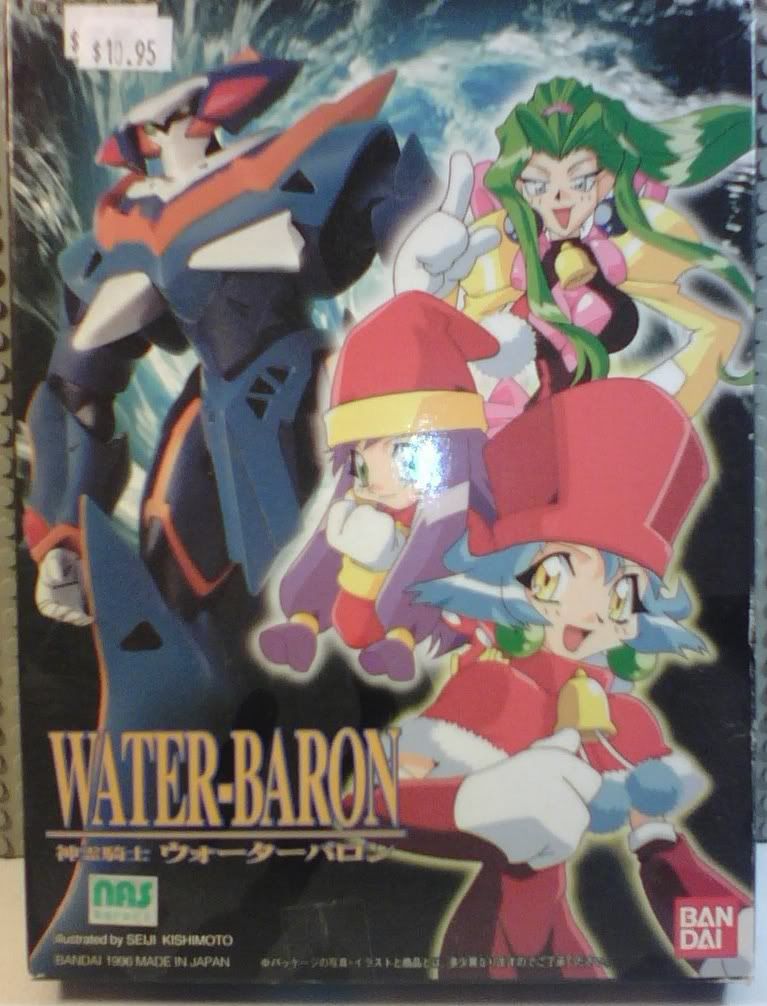 B210 Wildcats Void NRFP $ (and i may need your help to complete my collection of these) USD 5.00
B209 World of Warcraft QUIN'THALAN SUNFIRE NRFB statue/static figure/art USD 15.00
B403 World of Warcraft vinyl statue Alathena Moonbreeze Deluxe Figure USD 20.00
B802 ZOIDS 2 small Zoids, one winds up and crawls USD 5.00 Loose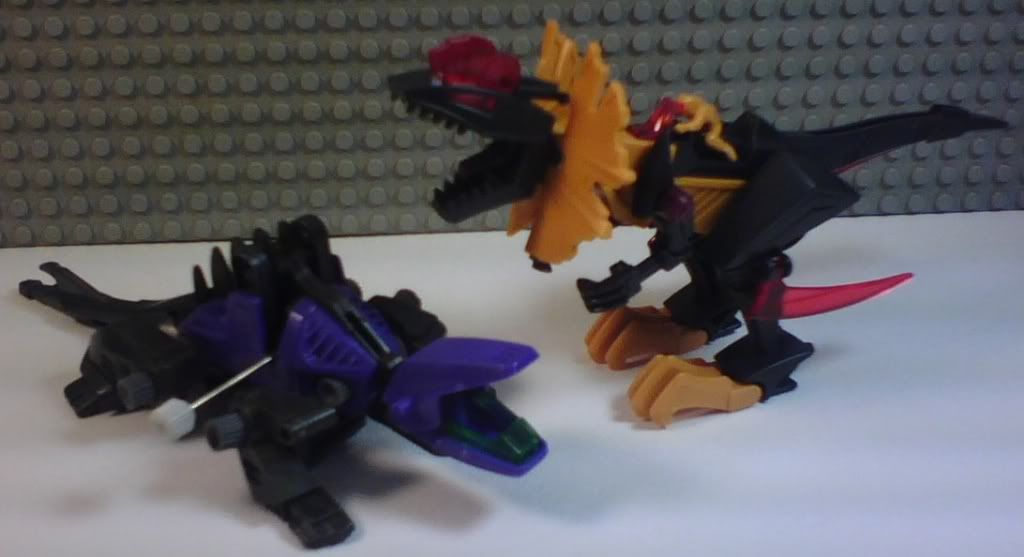 H1021 Zoids Gatordus USD 10.00 NRFB
H1033 Zoids MetalRhimos USD 15.00 NRFB
H1017 Zoids Molga USD 10.00 NRFB
H1022 Zoids Redler USD 13.00 NRFB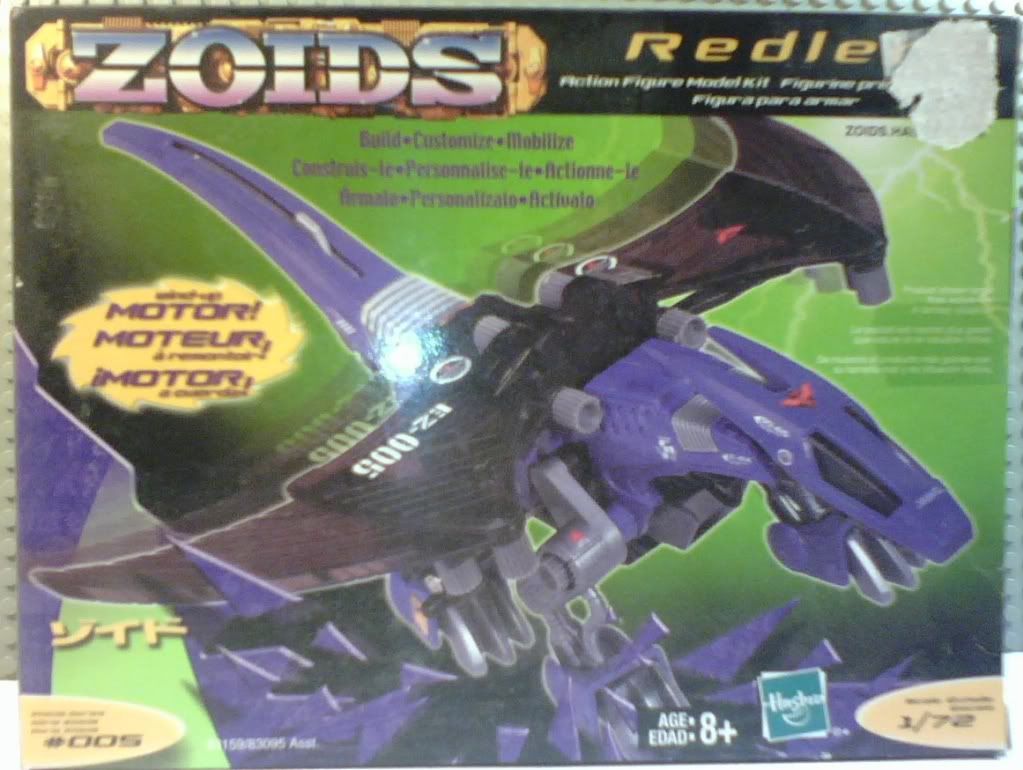 H1024 Zoids Redler USD 13.00 NRFB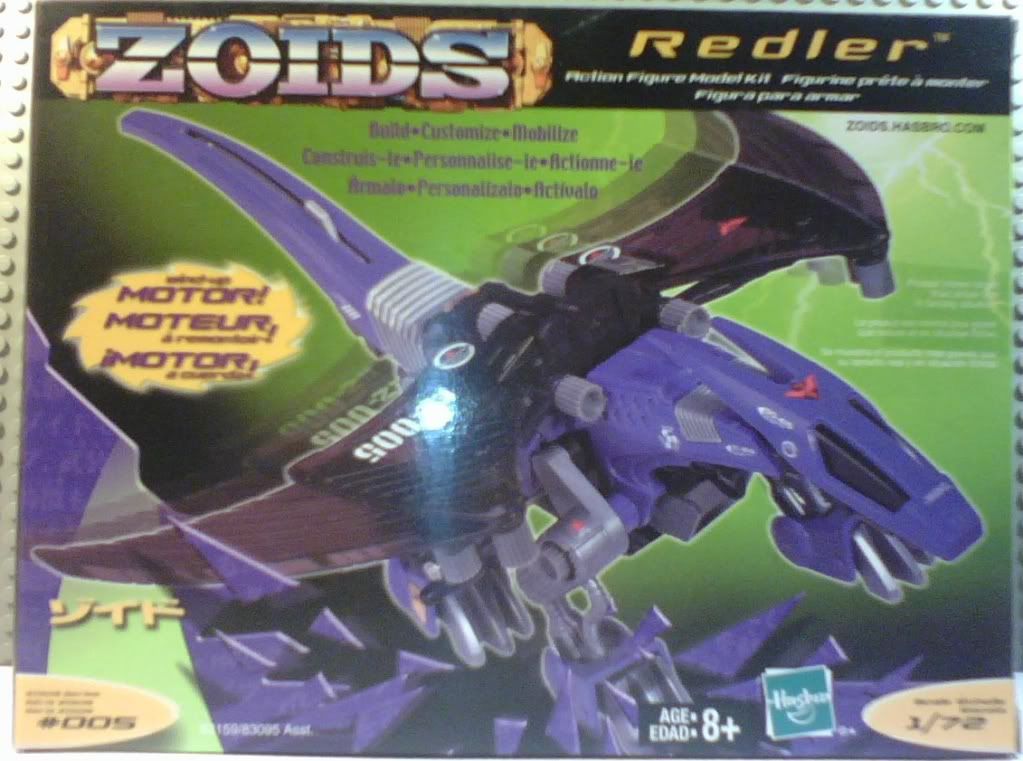 H1020 Zoids Venomous Viper USD 10.00 NRFB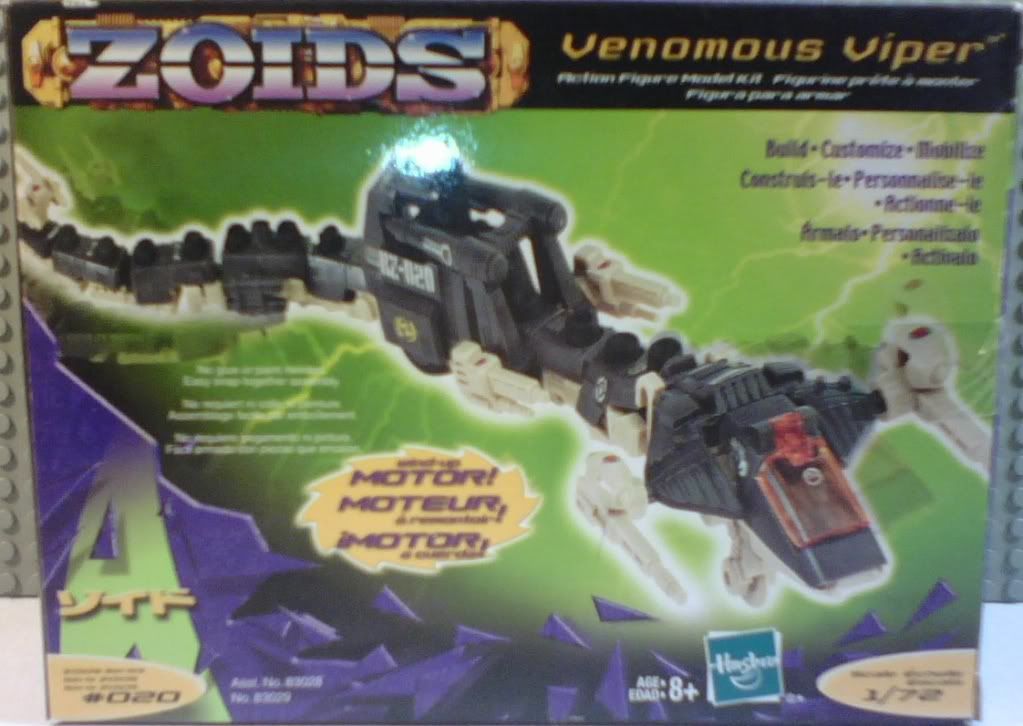 H1023 Zoids War Shark USD 10.00 NRFB
H1016 Zoids Zabat USD 20.00 NRFB