Post by mpchi on Jan 14, 2013 17:28:49 GMT -5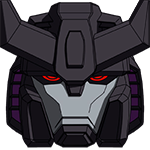 the little plastic nail is easily breakable...
-> the one which is the rotate axis.
See mine : nail head as just broke.
Will glue it later.
img834.imageshack.us/i/imagebhkd.jpg/
Unfortunately have to learn it the hard way yesterday while changing out the wings from the Armor Parts. The exact same small white pin broke off as I pull out the old wing and change to the new one with hard point mounts for the missiles. Fortunately, strong super glue can fix it (even though the wing may not glide as smooth after the fix). And the Armor Parts came with 2 improved round wing tabs that holds the wings more secure than the original pair. Make sure you use the new ones and not mixed up with the old, as they look almost identical.
The Armor Parts look awesome on the VF-171EX, but assembly did remind me how fiddly the 171 torso can be, as I find myself spend more time aligning it than putting on the actual armor pieces. Puts on one piece, the torso pops out of alignment, fix it, lock it, try another piece, torso pops out of alignment again, fix it, put another piece, another pop...etc. But once all said and done, the valk look gorgeous and can stay aligned and locked as long as I don't pose it in something too dramatic. It is still more of a display piece than something I can handle a lot. For folks that like more arm articulation in battroid mode, leave the triple missiles unattached to the wings, as they will totally block out the elbow movement of the arms (and scratch some black paint off). The thigh pieces also seem to come off a bit too easy when you grab the figure on the thighs. Chest armor could be tighter too. Other pieces hooks on very tight with bigger longer tabs or hooks. The arm cannon is very sweet with an articulated arm to swing it around.
The structural design of the Bandai 171EX wasn't very impressive for me, but the look is definitely there. And with the Armor Parts added. It is definitely one of the prettiest in my book. Just wish they went with something simpler and stronger on the torso locking mechanism.