Post by Gold on Mar 23, 2005 3:29:51 GMT -5
Hi all! I thought I'd make a thread regarding the extra items from Bandai's Soul of Chogokin line. These items are sometimes solicited only in Hongkong or through some online shops.
I hope this guide will help folks in tracking down these items in the event they want to start collecting them too.
(thanks to
www.greattoys.net
. for helping me complete and compile this guide:) )
Posters: As far as I know posters are given to retail shops who order whole cases of the SOC character from the distributor. Although some shops get extra copies and sell or give them to their regular customers.

. I'm not sure but I think not every SOC release has a corresponding poster, some SOCs don't have posters as far as I know, I may be wrong though.
Gx01 Mazinger Z(I'm not sure if there's a Japanese version of this one because the one presented here is all in Chinese characters). Measures approximately 38.5x27 inches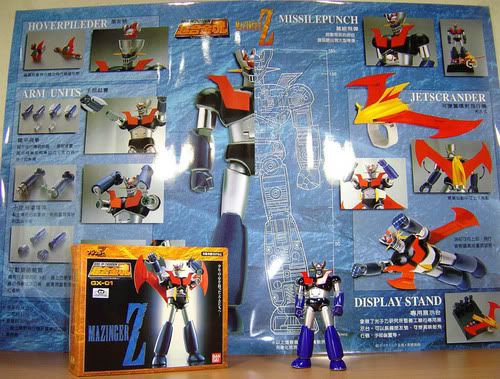 Gx02 Great Mazinger Approximately 27x22 inches.
Gx04 Grendizer. It's actually a calendar(I'm not sure of which year, 2001? The toy was released in 2000). It comes with a cardboard cylinder as a container. Approximately 27x22 inches.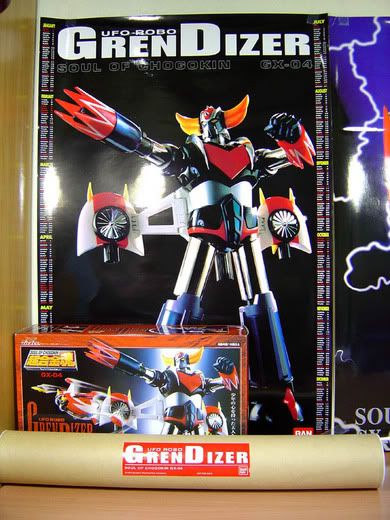 Gx04S, doesn't come with the cardboard container this time and no actual photo of the toy on the poster either.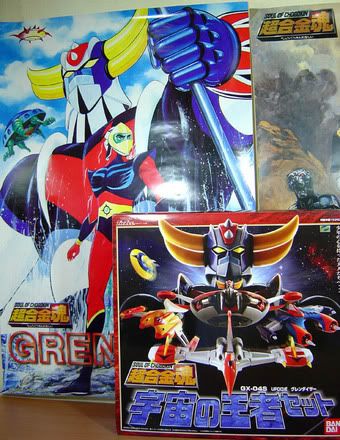 GX13 Dancougar(still trying to find a nicer copy, mine's pretty banged up). Approximately 25x21 inches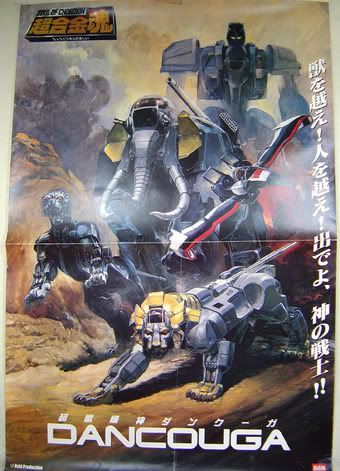 ... and that's it for the posters.
Now for the Extra items
The Getter team Keychain(cell phone accessory?)supposedly the only way to get this was get it by early pre-ordering from the distributor and the "First Extra item" The GX01B Black Mazinger mousepad.
The Combattler diecast Twinlancer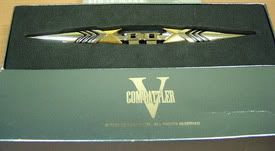 The Gx01R box and Black mini Mazinger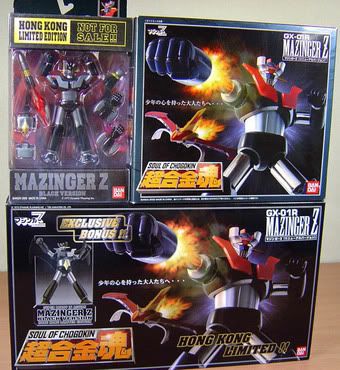 The Gx05R box and black mini Gaiking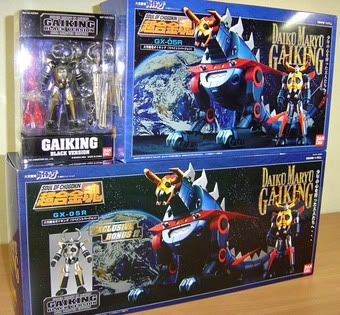 Evangelion Crystal bases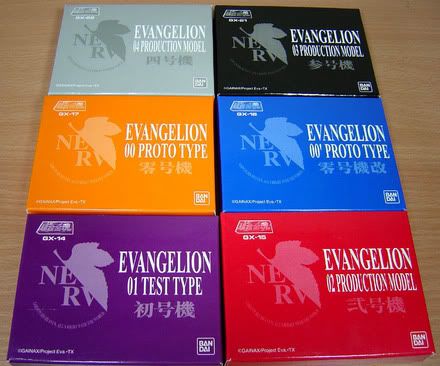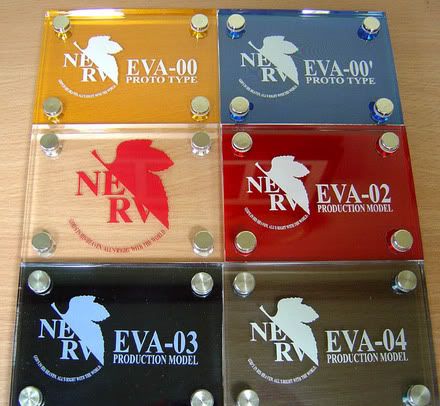 Getter G crystal bases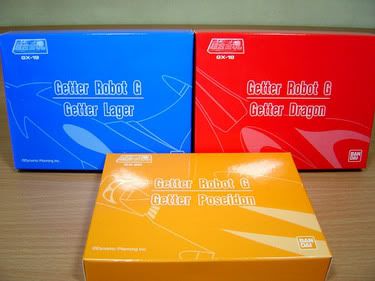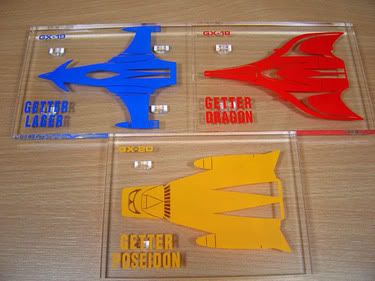 The GX23 crystal base.. it was strange but this one costs 20$ upon its release.. arguably the most expensive "extra item" since the Getter G and Eva bases only cost 3-4$ each when they first came out.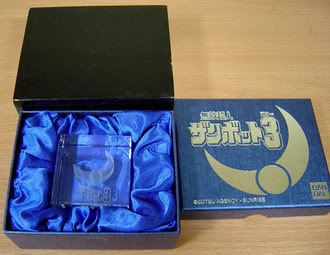 The Gx24 Tetsujin crystal base, along with the Doubulas and Garada keychains. These came with extra outer black boxes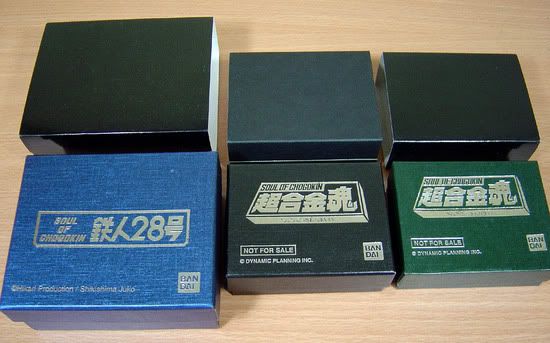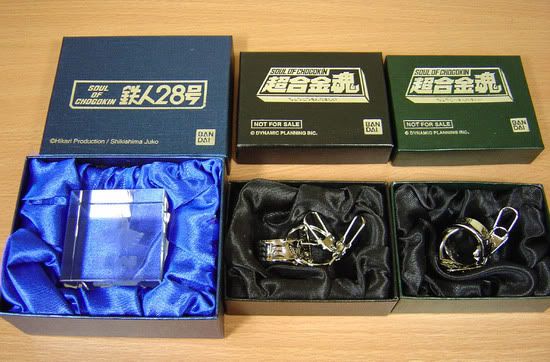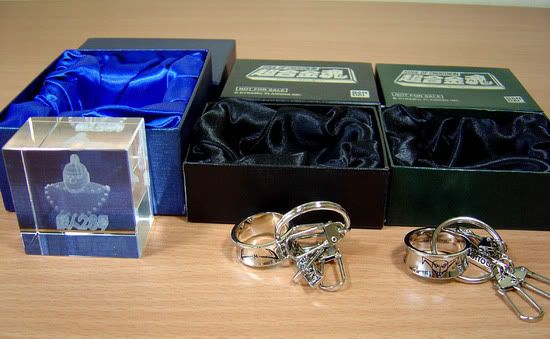 Comparison of Gx23-24 crystal bases. each measures 2x2x1 inches.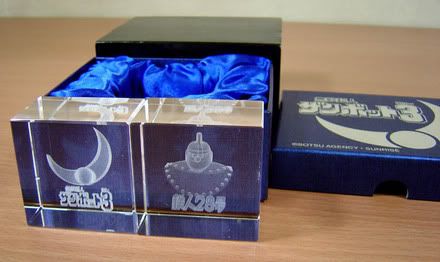 Mazinger Angels make-up compact.. kinda fruity but at least it's diecast.. ;D. also comes with outer black boxes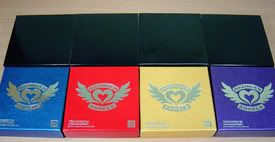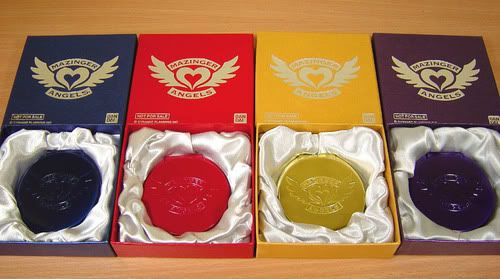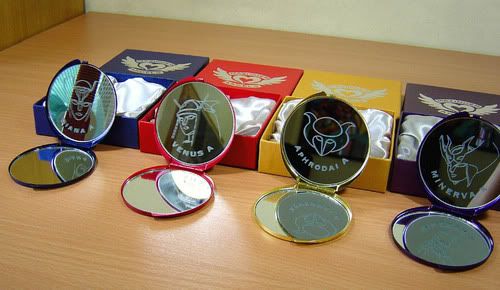 That's about it, if anyone has any other images to share please feel free to add to this thread.
Thanks for looking.

Gold